Baker's Coach & Mini Bus Hire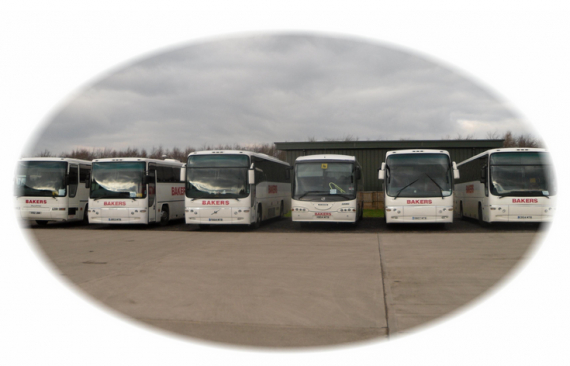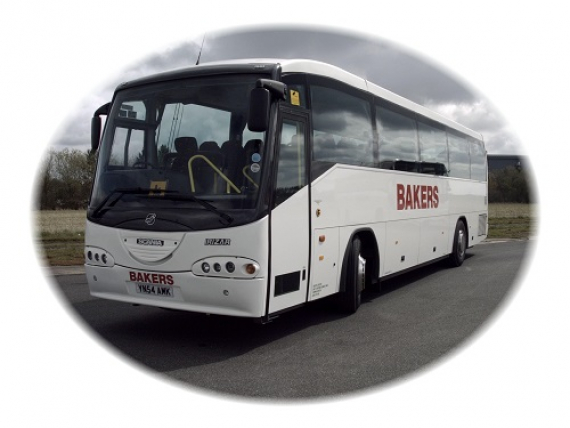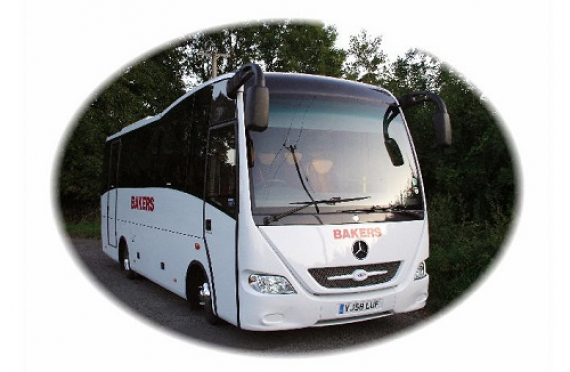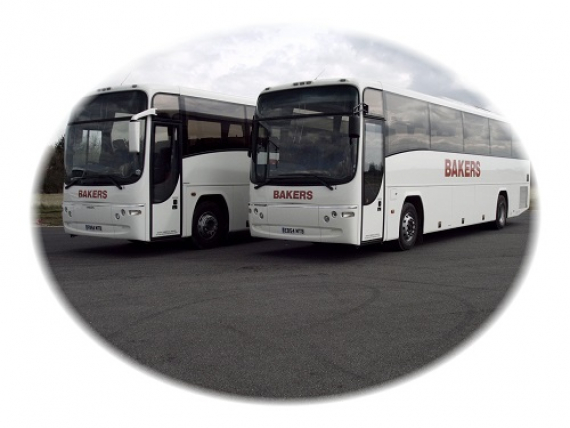 about us
Bakers Commercial Services provide coach and minibus hire for everything from a coach tour of the Oxford Colleges, to a family run to the airport of a tour of the beautiful Cotswolds. Experienced and qualified drivers. Regular contracts welcome.
BAKER'S COMMERCIAL SERVICES & COACH HIRE
COTSWOLD BUSINESS VILLAGE
MORETON IN MARSH
GLOUCESTERSHIRE GL56 0JQ
TEL: 01608 629433/ FAX: 0845 6887660
E: enquiries@bakerscoaches.co.uk

---
BAKERS COACHES - Coach Hire - Oxford
The Best of The North Cotswolds Recommends
Coach Hire in the Oxford Area
Provided by Bakers Coaches of Moreton in Marsh 
---
Are you looking for Coach Hire in Oxford?
If so contact
Bakers Coaches on 01608 629433
We know they're the Best!
Mike Baker started BAKERS COMMERCIAL SERVICES in 1987 and it has come of age -
with 26 years in the Coach Hire & Transport business!
Based on the outskirts of
Moreton in Marsh
in Gloucestershire, but perfectly situated to cover Oxford and the whole of Oxfordshire as well as The Cotswolds. BAKERS COACHES
have a variety of of Public Service Vehicles (PSV's) capable of fulfilling all coach hire requirements, from small, one-off private coach hire deals, airport coach transfers, coach or min bus tours of the Cotswolds and other Oxfordshire beautify spots such as Blenheim Palace in Woodstock and the Oxford Colleges
as well as regular contracts for school runs etc etc.
AVAILABLE FROM BAKERS COACH HIRE
Mini Buses from 16 to 27 seats

Private Hire

National Tours

Cotswolds Tours

Oxford College Tours

Local Oxfordshire Bus Services

Coaches from 53 to 70 seats

School & other regular Contracts

European Tours

Airport Transfers (your choice of airport!)

PSV's (Public Service Vehicles)

Sporting Club Tours + Sporting Event Trips

22 Years Experience!

Qualified

Experienced Drivers
---
ALL COACHES are fitted with seat belts & some have reclining seats, air conditioning & PA systems. ALL coaches & minibuses fully conform to current British & EEC regulations and drivers are experienced, considerate & qualified!
Check out the Bakers Coaches website @ www.bakerscoaches.co.uk or contact Mike or Dave on 01608 629433.
The staff and drivers at Bakers Coaches know their area really well and are perfectly placed to advise you & help you plan all aspects of your forthcoming coach trip. Whether it's a tourist trip round Blenheim Palace and the Oxford Colleges, a wine buying sortee to France, a family transfer to the docks or airport or the annual Golf Club pilgrimage to The Open -
BAKERS COACHES have the know-how, & the coaches to help you!
---
---
The Best of The North Cotswolds Category: Coach Hire Cotswolds & Oxford; Mini Bus Hire Cotswolds & Oxford provided by Bakers Coaches
---
For Goods & Services in the South Cotswolds, please click on www.thebestof.co.uk/stroud -
thank you!
---
© thebestofnorthcotswolds + Bakers Coaches
Contact Us

Baker's Commercial Services and Coach Hire
The Cotswold Business Village
Moreton in Marsh
Gloucestershire

GL56 0JQ