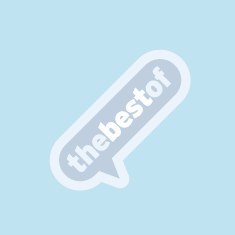 Watkins & Gunn Solicitors
Sussex House
17 Gold Tops
Newport
South Wales
NP20 4PH
T:
01633 262122

about us
Specialist legal advice - with a friendly face ! Award winning South Wales law firm with offices in Pontypool, Newport and Cardiff.
Watkins and Gunn Solicitors are anything but "just another law firm". In fact, there's nothing average about them at all. They offer specialist teams of expert lawyers who are uniquely approachable and able to communicate with their clients.
They were awarded the Law Society's coveted Lexcel Quality Mark in 2006, only awarded to firms with the highest management and client care standards. Then in 2009 they reached the pinnacle of the legal profession when they won the Law Society's Excellence Award for Practice Management.
"One of the UK's most progressive law firms"
'Law firm of the year 2011' - 360 Legal Group
They are recommended as a leading firm in both the Legal 500 and Chambers and Partners, which are independent guides to the best solicitors and barristers in England and Wales and they are updated annually.
There are many more awards and accreditations shown on their website - www.watkinsandgunn.co.uk - together with a comprehensive breakdown of the specialist areas of law covered, including:
Accident Claims -
No win no fee, available for personal injury cases
Property -
Buying, selling or remortgaging your home
Family matters -
Divorce, separation, cohabitee disputes and Childcare Law
Private Client -
Wills, Powers of Attorney, Probate, Trusts and Estate planning
Crime -
Specialist help should you have a brush with the law
Employment -
Unfair dismissal, contracts, compromise agreements
Medical Negligence -
Legal help and assistance for victims of negligent medical treatment
Road Traffic Law -
Help and representation for road traffic offences
Business Law -
Effective advice on a range of commercial issues.

Meet LINDSAY TAYLOR, one of their expert team.
Lindsay was born in the seaside town of Skegness and attended the local grammar school. She has an older brother, Daniel.
From "as early as I can remember" she had ambitions to be a Barrister, fascinated as she was and is, with all aspects of Human Rights. "It sounds corny . . " She says, ". . but I always wanted to be able to 'make a difference'".
"Assumptions and judgements are always being made about people who, for one reason or another, find themselves in need of legal help. Sometimes, upbringing, circumstance, timing - and a myriad of other influences - combine to put people in situations that they would never have dreamt they would end up in.
I absolutely believe in the right to first class legal representation for everyone so that their voices can be heard. This is why I feel particularly strongly about assisting those who have been victims of domestic abuse and have developed an excellent relationship with local organisations who provide these people with support"
After leaving school, Lindsay attended the University of Nottingham and studied Law for three-years - "Which I hated!" - before taking her Bar Vocational Course (Barrister training) for a further year.
Qualifications duly obtained, she again showed her flair for independency, by packing her bags and heading off to Bristol.
"I had never been there before - and didn't know anybody that lived there - but I just fancied going to see what it was like. I pre-booked myself into a B&B and told my Dad, I'd be back in three-weeks if I didn't get a job!
At ten-o-clock on that first night, I rang my Dad, in tears, because I couldn't even find the B&B, and was lost in the St Pauls area."
Having eventually found her way, Lindsay quickly settled-in and arranged her own 'Mini-pupillage' - post-graduate work experience - at Chambers in Bristol, during which time she 'plagued' the Barristers for whom she shadowed, into helping her find a permanent placement as a Paralegal.
"I was soon given the opportunity of an interview with a law firm in Newport, and went along on the day with a tremendous outward show of confidence that I wasn't really feeling inside."
She'd never been to Newport before, and didn't know anybody that had been, or currently lived there - sounds familiar! - so this was all another brand new experience.
However, she must have made exactly the right impression because she was actually hired on the spot - AND found herself being sent up to Newport Crown Court, on the SAME day!
That was the start of her career, during which time she cross-qualified as a Solicitor in July 2007, and in 2008 she was successfully recruited into the ranks of Watkins and Gunn, based at their office in Pontypool. In 2009, Lindsay moved into the Family department of the firm.
Lindsay lives in Cwmbran, and spends most of her spare time reading 'anything' she can get her hands-on. "As a child I always loved reading too, but I've progressed from Enid Blyton. Nowadays, I'll read biographies, fiction, non-fiction - but I have to confess a particular favourite is legal thrillers!" (No surprise there then!)
"Believe-me," She says, "reading a novel on the subject can sometimes be immensely more interesting than the 'real thing' - as it's not always accurately portrayed - but it can never be as rewarding. I can honestly say, I love my job and I've never once had that 'dreaded Monday-morning' feeling that I've heard other people talk of."
Aside from reading, Lindsay likes walking in 'the great out-doors' and loves camping. Not quite-so-enthusiastically, she's taken up running - "but (with a big grin!) I don't know how long I'm going to be keeping that up for!"
Professionally, there can be no doubt of her commitment to providing the kind of client-care everybody would want, if the circumstances dictated.
"This is what I had always wanted to do, since childhood - and nothing has changed."
Lindsay specialises in divorce and all aspects of Family Law, particularly acting for victims of domestic abuse, including Children Act proceedings. Uniquely Lindsay's extensive experience as a Police station duty solicitor also provides her with a close working knowledge of the criminal justice system.
Her professional memberships include:
Law Society
Duty Solicitor Scheme
Accredited Police Station Representative
Association of Lawyers for Children
Resolution