Speedheat Underfloor Heating
about us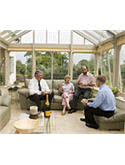 An economical and efficiant underfloor heating system from Speedheat of Newcastle
<?xml version="1.0"?>
SPEEDHEAT UNDERFLOOR HEATING
- KINGSTON PARK, NEWCASTLE -
A RAPID FLOOR HEATING SYSTEM WHICH IS QUICK AND ECONOMICAL. SAFE AND INVISIBLE.
Speedheat underfloor heating is the comfortable solution for all your primary and supplementary heating and is suitable for every room in your house or commercial property.
Speedheat underfloor heating gets rid of the need for other forms of visible heating appliances and can be easily installed with existing floor levels being unaffected. Speedheat creates a cosy and comfortable way to heat your home, and as it heats you directly, not the air around, it is also a very efficient method of providing heating where ever it is needed.
All the staff here at Speedheat in Kingston Park, Newcastle are fully trained to assess your heating requirements, and as we install, service and fully maintain your underfloor heating system you have complete peace of mind - combined with a 10 year guarantee.
Advantages of Speedheat underfloor heating:
Economical
Unaffected floor levels
Even dissipation of heat
Environmentally friendly - no dust is circulated or generated
No cold spots
10 year guarantee
Speedheat Underfloor Heating at Kingston Park, just a few minutes from Newcastle city centre.
Speedheat
Unit 22a Airport Industrial Est.
Kingston Park
Newcastle upon Tyne
If you have any queries regarding the Speedheat underfloor heating system then please contact us on Newcastle 0191 214 5000 or 0800 783 5831 and we will be happy to help.
---
Please mention you saw Speedheat system mentioned on The Best of Newcastle
Contact Us

Speedheat
Unit 22a Airport Industrial Est.
Kingston Park
Newcastle upon Tyne
NE3 2EF