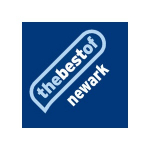 The Best of Newark
Great Ponton
Grantham
NG33 5DZ
T:
01476 530412
M:
07738 232223
about us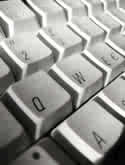 Cost-effective internet advertising in Newark
Looking for cost-effective advertising in Newark?
The internet is now one of the most popular ways for people to find information on local businesses and services. With nearly 20,000 homes connecting to broadband every day, more and more people are searching the internet.
If you want a cost-effective way to advertise and reach people in and around Newark, you have found it right here.
It is a fact that local people prefer to use recommended, local businesses. By allocating some of your advertising budget to internet advertising, you will make sure you reach these customers.
Advertising on The Best of Newark can help you get more business. It is quick, simple and effective. Just one telephone call and we can get your advertisement up and running on The Best of Newark within 24 hours.
What does it cost to advertise on the site?
£97.00 (one-off set up fee, plus VAT)
£27.00 a month (plus VAT)
That's right! For less than £1 a day, you can advertise on this website and Newark residents and businesses, as well as those visiting Newark or moving to the area.
The Best of Newark is a new and effective form of advertising, championing the best Newark businesses and businesses targeting Newark 24 hours a day, every day.
You found this advertisement - now call on 0845 324 9483 and we will help you find new customers on the internet.
---
Please recommend The Best of Newark - a cost-effective way to advertise online.
find us here

follow us

find us on facebook