about us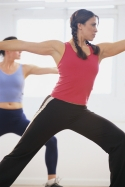 Newark Gym offer for May and June
<?xml version="1.0"?>
Grove Leisure Centre
Newark
Want to get fit but don't like the Gym?
Our brand new workout membership is here
---
If you are or plan to be a regular user, it's worth considering our Activo membership scheme. It could save you a lot of money and help you towards a healthier lifestyle.
In addition, there is Xperience, a youth scheme offered by Newark and Sherwood District Council and Southwell Leisure Centre Trust. The scheme operates via a direct debit system and offers a fantastic range of activities at an unbelievable price.
Sarah H in Newark says;
" I love going to the diverse range of classes at the Grove Leisure Centre, it means I can exercise in a fun and friendly environment, with people I know and have similar goals they want to achieve. The Activo membership makes it an affordable solution."
Please see our great offer for May and June.
A wide range of activities at great prices

Contact Us

New Balderton
Newark
NG24 3AL