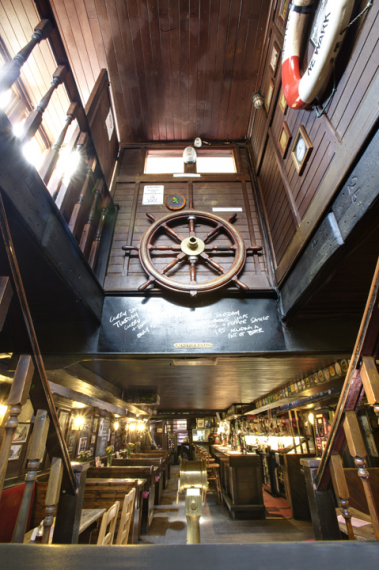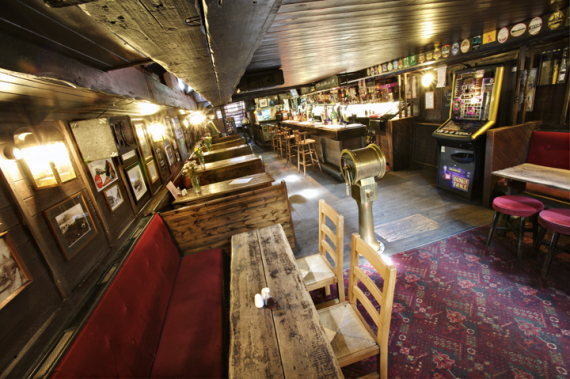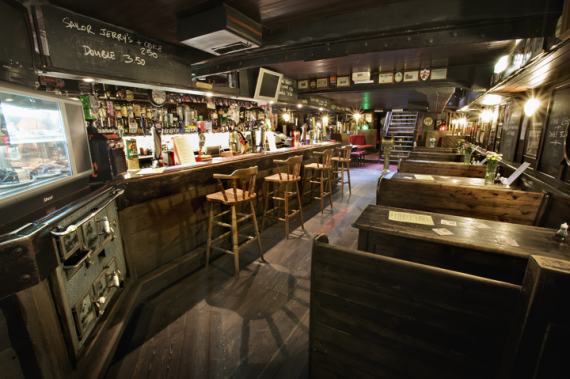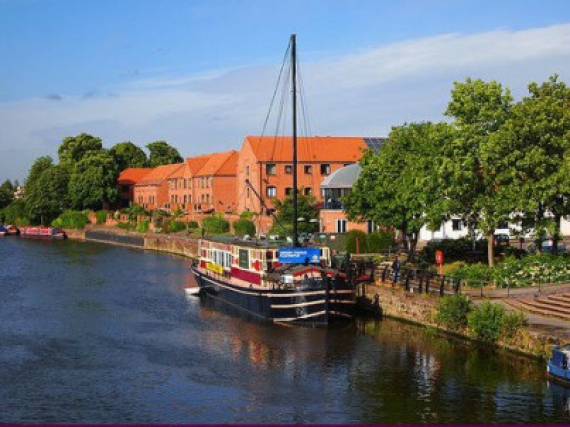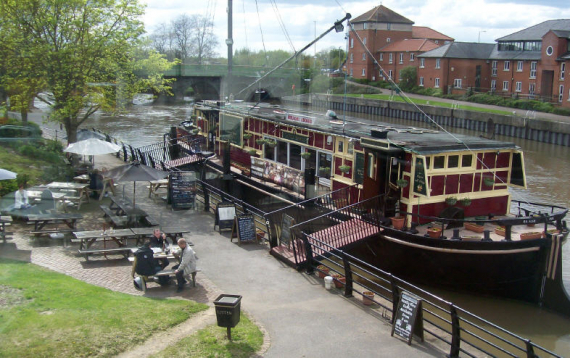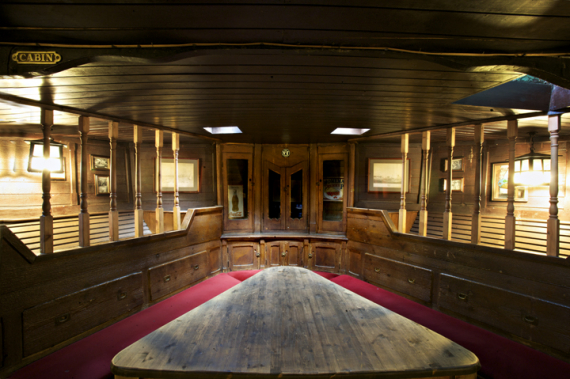 about us
Castle Barge - Pub and Restaurant. If you are looking for a dining pub in the Newark area that's a bit different from the rest (in fact very different), it's the perfect choice for a leisurely lunch, delicious dinner or just a great get-together with friends over drinks.
Is it a barge? Is it a pub? Yes, it's both! The Castle Barge is Newark's famous floating pub and if you haven't been yet, you're in for a real treat.
---
The Castle Barge in Newark is great for a get-together with friends over drinks.
And not just any old drinks! The Castle Barge serves a range of classic cask ales, including Adnams, London Pride and some smashing local brews. Cheers!
Or if you're in the mood for something a little more exotic, you really have to check out the Castle Barge's popular cocktail hours from 5pm to 8pm every day. Hey! As you're on the water, how about a Blue Lagoon or maybe a Salty Dog? Or why not try one of the 'jugs to share'? A Slow Kiss in the Dark with friends is the perfect way to get the evening off to a great start! Oh, and of course, there's a wonderful selection of wines, beers and lagers to choose from, as well as terrific coffees and soft drinks.

Now, it's quite likely that those beers and cocktails may have given you an appetite. Well, if so, you're in the right place.
The renowned kitchen crew at The Castle Barge are on board from noon to 8pm every day to provide you with a fantastic dining experience, using fresh, local ingredients. You can choose from a tempting range of traditional dishes such as award-winning Nottinghamshire sausages with mash and Guinness gravy, whole-tail Whitby Scampi with chips and tartare sauce, or the mouth-watering curry of the week, served with all the trimmings.
Fancy a pizza? Don't go anywhere else! The Castle Barge's legendary stone-baked pizzas with your choice of tasty, fresh toppings are to die for. Pizza heaven!
Still got room for more? Why not try the hot chocolate fudge cake, treacle sponge or apple pie? You won't be disappointed.
Now, if you're hungry, but not that hungry, the menu includes several lighter bites, such as Orange Duck Pate, Salmon Fishcakes and Chicken Caesar Salad, as well as a selection of freshly-prepared sandwiches.
And you don't need to wait until pay-day to treat yourself! You can take advantage of some amazing special deals at The Castle Barge, including:
Mondays - Award-winning Nottinghamshire sausages, mash, vegetables & Guinness gravy.

Tuesdays - Choice of curry, rice, poppadom, nann bread, onion bhaji, & a pint

Wednesdays - Award-winning steak & stilton pie, vegetables and Guinness gravy.
It's not just great food and drink that makes this place special. You'll really love the atmosphere at The Castle Barge in Newark. Everyone is made to feel welcome, including children. There's no need to book and groups and parties are welcome too. In fact, The Castle Barge even offers free room hire for parties and meetings! Throw in the free wi-fi and there's absolutely no need to go anywhere else.
So, next time you're planning to embark on drinks, lunch, coffee, dinner, a party or a meeting, contact Castle Barge in Newark 01636 677 320 . Newark's famous floating pub.
Contact Us

follow us

This is a live stream from Twitter - not the voice of thebestof!

CastleBarge:

The big quiz tonight starts 9pm

358 hours ago

CastleBarge:

No dealing from the bottom of the pack texas hold-em tonight at the Barge7.30 prompt big pot to be won

410 hours ago

CastleBarge:

What a great band last night at the @CastleBarge INDIGO everyone rocking the boat. next week NO EMPIRE don't miss em

452 hours ago

CastleBarge:

live music Friday night at the Barge. Local band "Indigo" Come rock the Barge. Free entry. A great night out

501 hours ago

CastleBarge:

New Jack Daniels Honey flavour available this week end at the barge only £1.00 a shot whilst stock lasts

633 hours ago

find us on facebook