BNI Burton Chapter Neath
(

7

reviews)
about us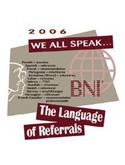 BNI Burton Chapter Neath where business people increase sales through business support and networking
The BNI Burton Chapter Neath uses the tried and tested means of business support and networking. The Neath Chapter regularly meets on a Friday morning where each and every member contributes to the other members businesses through recommendations, referrals, testimonials and networking.
---
The BNI Burton Chapter Neath is part of the Business Network International that has 3,700 chapters and 72,000 members worldwide. For businesses to develop and maintaining their turnover and profit, networking is a major contributing factor to business success.  That is why local Neath business people join The BNI Burton Chapter Neath as each business member promotes the other businesses in the chapter. Its sole purpose is to promote and maintain local businesses in the Neath area and ensure that the success of the whole is better than that of the individual. Recommendations of businesses is the best form of increasing sales and turnover as the referral is coming from a person you can trust.
---
You to can become a member of The BNI Burton Chapter Neath. We only allow one person from each trade on the chapter so that your business is promoted by the other business members of the group. If your area of business is not covered by members within our group or you would like to request an invite, please contact us through the link at the top of the page, through our website or telephone 0 845 838 0 949.
---
Business support and networking through the BNI last year topped 540,000 business referrals with a business value of £170 million pounds. By being a member of The BNI Burton Chapter Neath your business could benefit from a portion of the revenue generated.
---
The BNI Burton Chapter Neath is a friendly, supportive group of business people that generate new business for each other in a professional and structured way over breakfast. Contact us today for that business support and networking that will increase your turnover and profit. Please mention The Best of Neath as part of our referral and networking strategy.
Contact Us

The Towers Hotel & Spa
Jersey Marine
Neath Port Talbot
South Wales

SA10 6JL

our audio