WPA - Mark Tomlinson
about us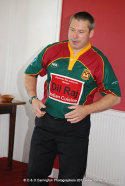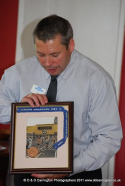 If you live in Monmouthshire and are looking for medical insurance at the right price, to suit your needs, contact WPA - Mark Tomlinson today - your local representative in Monmouthshire.
---
Western Provident Association (WPA)
For Health Insurance
In Monmouthshire
Helping our policyholders fund the very best healthcare
WPA is one of the largest specialist health insurance providers in the UK.
Offering a wide range of products, designed for families, the self employed, professionals and companies of 3 or more employees, WPA specialise in private health cover, dental plans and 'NHS Top-Up' (a health cash plan).
To discuss your health care requirements, please call Mark Tomlinson, your local WPA representative in Monmouthshire today!
07771 886189
Recommended by The Best of Monmouth
---
Western Provident Association (WPA), is a leading innovative health insurer with a heritage of over 110 years, and is a not-for-profit provident association which means we are driven by the satisfaction of customers, not shareholders.
We offer a range of products designed for families, the self employed, professionals and companies of 3 or more employees. As well as Private Health Cover, these also include Dental Insurance and Health Top-Up policies, all with an exceptional standard of service and a Customer Service department based in the UK.
Our British Standards Accreditations confirm excellence in all that we do. These cover Quality Management Systems, Business Continuity, Environmental Management and Information Security
Other benefits on joining WPA:
Freedom of choice - You can be treated at over 650 hospitals the UK, this gives you the freedom to choose when, where and by whom you are treated.
No penalties for claiming - No higher premiums because you make a claim.
WPA's unique Shared Responsibility - our concept of coinsurance that offers even greater flexibility on your premium.
A high quality 'active' Employee Assistance Programme (EAP) - comes as standard with all our company funded PMI, NHS Top-Up and Dental plans, providing great value and confidence.
'Easy joining' terms - for companies with over 10 employees, as well as online technology that provides easy seamless and paperless instant administration such as P11D reports.
Mark Tomlinson is a Director of CHG Solutions Ltd, an Appointed Representative for WPA within Gloucestershire, Worcestershire, Herefordshire and Monmouthshire. Mark will be happy to assist you to find the right level of private health cover at the right price, whether by a face to face meeting, email or telephone - whichever suits you.
For a quotation or further information you can contact Mark on 07771 886189 or follow the link - www.wpa.org.uk/marktomlinson.
Alternatively, if you prefer to look/consider/buy directly on-line then the VoucherCode HEALTHOFFR will access our '2012 Offer' - a 20% first year discount, with a 12% Year 2 discount from www.wpa.org.uk for individual/family policies anytime before 7/1/2013.
WPA is authorised and regulated by the Financial Services Authority.
Contact Us

follow us

This is a live stream from Twitter - not the voice of thebestof!

thebestof awards