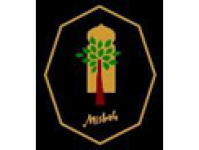 Misbah Tandoori
9 Priory Street
Monmouth
Monmouthshire
NP25 3BR
T:
01600 714 940
about us
Spice up your life!
Awarded top 100 restaurant in the UK. This is the only recommendation in S.E. Wales,
VOTED BEST IN WALES in the 'Good Curry Guide' 2007/08

Misbah Tandoori is a family run restaurant, offering authentic Bangladeshi cuisine,
and Is located in a grade II listed building in the heart of Monmouth, within the picturesque Wye valley (near St Merry church and opposite Nelson museum).
It now offers a function room, taking the capacity to 80 diners.
We use only the finest quality ingredients and all dishes are freshly cooked to order.
We have introduced many dishes with new flavours which are unique to 'Misbah'.

Many celebrities patronise at the 'Misbah' such as:

Alan Cox. KB, CBE: "A wonderfully deserved place in the Top 100,
Monmouth should be very proud"!
Elinor Jones (BBC) What a wonderful evening !
David Bellamy: "Great food, Great welcome".
Shirley-Ann Field // Catherine Finch
Dave Edmunds: The best !! Thank you !
Anoushka Shankar: The food was lovely !
Sophie Koch: Great food, Lots of thanks.
Darkness (Dan Hawkins) Best night of my life. Fantastic.
ASH (Charlotte hatherley) Fantastic Thank you xx
The Corrs // Donna Summer // KT Tunstall
CooldPlay // Super grass // Mark Ruebery
Oasis // Bob Geldof // The Charlatans // Julian Lennon
Mark Owen (Take That) "Thank you very much, nice music"
REM: "Stupendously good curry".
Judas Priest: "Will be back".
Nick Faldo: "Excellent".
Lord David Steel: "Great Lamb Passanda".
Peter Snape MP Again! "Steel Excellent"!
Malcom Bruce (House of Commons) "Very Pleasant".
Eric Pickles MP (House of commons) A well balanced and wonderful meal.
Arthur Scargill: "Thanks for a first class meal & Excellent service"
Also Huw Edwards Ex MP & David Davies MP are regular patrons.
(And many more; too many to mention)
offers

find us on facebook

thebestof awards