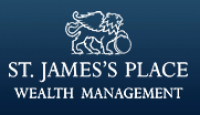 Kyle Financial Planning Ltd
38 Patterson Way
Monmouth

NP25 5BS
T:
01600 714884
M:
07801 846303
about us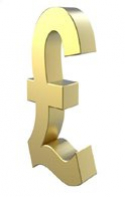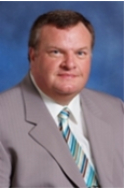 I'm Andrew Kyle of Kyle Financial Planning in Monmouth. I can help you protect and grow your money. I work with individuals, families and businesses who want to manage their finances to the best advantage. Whatever your circumstances and whatever your needs, my experience shows there is always a way to make your money work better. For sound, financial advice and proven wealth management services, give me a call. Act today, for tomorrow.
We all dream of financial freedom.Whether it's for yourself, your family or your business, it would be good to know the future is secure.I can help you make the most of what you have now so you can enjoy peace of mind and look ahead with confidence.
I've been a financial advisor for nearly 30 years and have the experience and expertise to help you plan and manage your finances, whatever your situation. I work with all sorts of people and all sorts of businesses to help them stay in control of their money.
Each client is different and no two situations are the same. I understand this and you'll see it in how I work with you. I'll listen to you and get to know your unique circumstances, responsibilities and aims. Then we'll work closely together, making sure that what you have in place keeps delivering, or changes to keep up with the changes in your life.
"I have been around many Financial Advisers/Wealth Managers in my time, and having met and spent time with Andrew it is clear he is a genuine, caring and empathetic guy who has his clients' interests at heart. The financial future and financial protection of his clients is something that means a lot to Andrew both professionally and personally." Colin Fullelove
My Services
I provide a comprehensive range of financial advice and wealth management services so that you get the product you need:
· Helping you achieve financial independence
· Tax efficient investments
· Inheritance tax planning
· Retirement planning including Pension Sharing Orders
· Advice to trustees
· Life insurance, critical illness cover and income protection
· Facilitate referral to a specialist broker for jewellery, art and bespoke collections
· Whole of market mortgage advice
· Financial planning for business owners and employees
· Retaining the wealth you have accumulated
· Securing your financial future
"In our dealings with Andrew we have found him to be a refreshing change, in his ability to explain all options available with our best interests at heart. He is always willing and more than able to give his sound advice, taking into account our full financial position. He has an ability to listen and then take the knowledge further to best suit our needs. We would recommend him without hesitation." Mr & Mrs Field
For financial advice and wealth management services you can trust call me, Andrew Kyle, today.
There's a wealth of opportunity waiting for you.
Telephone: 01600 714884 or 07801 846303
Website: www.sjpp.co.uk/akyle
_______________________________________________________________
Andrew Kyle
Wealth Management and Financial Adviser
Representing only St. James's Place Wealth Management plc (which is authorised and regulated by the Financial Services Authority) for the purpose of advising solely on the Group's wealth management products and services, more details of which are set out on the Group's website www.sjp.co.uk/products. The titles 'Partnership'. 'Partner' and 'Partner Practice' are the marketing terms used to describe St. James's Place Wealth Management representatives.
Kyle Financial Planning Ltd, Registered Office: 38 Patterson Way, Monmouth, Monmouthshire, Wales, NP25 5BS. Registered in England and Wales, Company No. 06893219