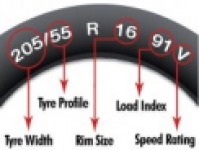 Cripps Executive Vehicle Centre
Unit 2
Bowden Court
Riverside Industrial Estate
Market Harborough
Leics
LE16 7PY
T:
01858 827014
about us

Professional tyre dealers, vehicle maintenance, and repairs in Market Harborough
Care for your executive car
The better you look after your car, the more pleasure you get out of it. It's not just a matter of looking good. If your car's well-maintained you'll almost certainly be more fuel efficient.
At Cripps Executive, we care for the Market Harborough cars that matter, from executive marques through to all makes and models. We keep your vehicle running as smoothly as its manufacturer intended. And we keep the gleam as bright as the day it left the showroom.
Hi-tech testing equipment in Market Harborough
Our new technical centre in Market Harborough is the place to come for executive TLC. Staffed by fully qualified motor engineers and technicians, we offer a quick turnround on engine servicing, repairs, parts, and maintenance, as well as being tyre dealers and specialist electronic testing.
The centre is fully equipped with all the hi-tech equipment required to carry out all kinds of work on your car.
It all adds up to a fast, efficient, and cost-effective tyre service for vehicles that deserve the best.
Speak to the tyre dealers at Cripps Executive
Our Riverside Estate technical centre is open from 9.00am to 5.30pm, Monday to Friday, and 9.30am to 12.30pm on Saturdays. To find out more, or to book your vehicle in for a service or repairs, call the tyre dealers number at the top of this page.
Cripps Executive Vehicle Centre, Unit 2, Bowden Court, Riverside Industrial Estate, Market Harborough, LE16 7PY