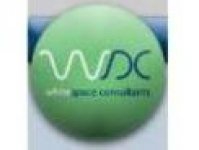 Whitespace
Nortex Business Centre
Heaton
Bolton
Lancashire
BL1 3AS
T:
01204 599 800
F:
0870 762 1631
about us

Innovative office design for your South Manchester business.
---
...creative design solutions for your South Manchester office
Problem solving space management
3D designs and visualisation
Designs for the modern work place
The modern work place is changing. Offices now have to cope with PC's, keyboards, PDA's, WiFi and telephones. Ergonimics and efficient space utilisation are key to providing a working environment where you and your staff will flourish.
---
Space Planning
The information we gather from you at our initial consultation allows us to create a series of 2D plans, giving you a choice in layout, space usage, communication and workflow patterns.
We work with you every step of the way to ensure that the design you choose is the perfect combination of creativity and efficient space utilisation.
---
3D Visualisation
We provide full colour, fully rendered 3D drawings of our proposed scheme. By using panormaic views we provide you with the opportunity to enter your prospective office environment and explore the endless possibilities open to you and your employees.
---
Disability Discrimination Act
Changes in DDA legislation are an important factor to consider when designing an office plan. We use our wealth of experience and knowledge to create DDA compliant designs, while still offering creative and practical solutions for your South Manchester office. Drawings are provided to satisfy all local authority requirements.
---
Bespoke Designs
Nothing gives us greater enjoyment than putting our creative flair and expertise into practise. We can create bespoke solutions for your reception areas, toilets, presentation & board rooms. We project manage through to completion, providing specialist assistance, recommended designs and build specifications.
Get just what you dreamed of for your South Manchester office with Whitespace bespoke designs.
---
Whitespace
...creative designs
for your
South Manchester office
Call us now
for a no obligation
consultation
01204 599 800
E-mail: info@whitespace.org.uk
or visit our website
Whitespace
...the ultimate in office design
---
Please mention The Best of Manchester South when you contact Whitespace for a consultation regarding office design.
---