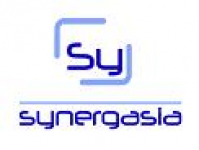 Synergasia
Peel House
30 The Downs
Altrincham

WA14 2PX
T:
0161 941 1711
M:
07738 544 221
about us

For IT Support in South Manchesterthat means you will never sayif only …..talk to Synergasia
What would happen to
your business in South Manchester
if....


a virus
destroyed your files

a member of staff
deleted files by mistake

a hacker
obtained details on your computer

hundreds of spam emails
brought your system to a standstill

Don't say if only….
contact Synergasia for IT Support

Synergasia specialises in IT Support for SMEs, from one man bands upwards. The team at Synergasia has over 45 years experience between them, and have been supporting companies in the South Manchester area since 2002. If you can't justify a full time engineer, or want specific IT Support, just give us a call on


Three particular IT Support areas provided by Synergasia are:


DATA BACKUP
with
We all know we need to backup data regularly, but when it comes down to a manual procedure, it often gets put off until the next day. You have to find the tape or CD, make sure that the backup occurs at a convenient time – and so often it just doesn't happen.
Synergasia offer a simple, cost effective data backup solution using your existing broadband internet connection

from just £10 per month

– and that includes an initial free system audit.
All your data is securely encrypted, stored offsite, and you can access data at any time with your own password.
IT Support from Synergasia
– say goodbye to 'if only…..'

SPAM FILTER
with
Where would your South Manchester business be without email? But how much time is wasted with spam emails, and worse still spam can bring your systems to a grinding halt.
Synergasia has a cost effective solution for your South Manchester business,

for just 15 pence per day per email address
Sy-trap manages your incoming mail and puts any identified as spam into a quarantine folder.
IT Support from Synergasia
– say goodbye to spam emails with a spam filter

DEFENSIVE ACTIONS
with
Without a firewall, your computers are open to attack from hackers, who can access confidential information about your South Manchester business.
Synergasia has a solution – Sy-guard. It provides a comprehensive firewall defence for your systems, allows you to securely access files from home or out of the office, and can also control internet access for staff.
IT Support from Synergasia
– stay on your guard

Sy-back, Sy-trap and Sy-guard
have been developed by Synergasia
as effective, affordable solutions for SMEs
Contact Synergasia
on
0161 941 1711
IT support
for your South Manchester business
---
Please mention you found Synergasia
under IT Support on
The Best of South Manchester