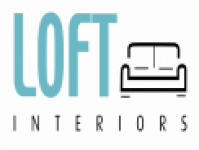 Loft Interiors
Showroom
145 - 151 Burton Road
West Didsbury
Manchester
M20 1LD
T:
0800 15 77 322
about us

Loft Interiors – Manchester's one-stop shop for all your furnishing needs
---
Hello and welcome to Loft Interiors – the essential choice for immediate, reliable and cost-effective furnishing solutions.
---
From traditional town houses to ultramodern city pads, Loft Interiors is your solution for furnishing properties fast.
With over seven years experience within Manchester's bustling property market, Loft Interiors endeavors to provide a top quality service to landlords and property developers, offering a huge selection of both basic and high-end furnishings.
Furniture Packages
Specialising in the rental market, Loft Interiors understand the importance of sourcing quality furniture which is not only durable, but also desirable for potential tenants.
Ranging from three to five stars, our furniture packages are the best in Manchester, introducing a revolutionary approach to furniture packages: "Pick YOUR Pack" Range - the only service of its type on the market, which leaves the customer in total control. Browse through our capsule collections of the essential items that will suit your market and budget, and choose from 3 different designs within each price point to pick which items YOU want to furnish YOUR property in the way YOU want to!
What's more, Loft Interiors offers a complete 360 service with all prices fully inclusive of delivery, assembly and installation – aiming to complete orders within 48 hours.
Ready to Rent Packs
A perfectly presented apartment captures the viewer's imagination and can increase your rental income. Loft Interiors have designed and dressed out show homes for developments as prestigious as Manchester's Iconic Beetham Tower, LOFT's eye for design means we can offer the glossy finish called for by today's tenant driven market.
For a perfect picture finish, browse from our services below:
Refresh for Let Service

Kitchen Packages

Electrical Packages

Bedding Packages

Bathroom Packages

Wall Art

Domestic Appliances

Flooring and Window Dressings

Lamps, Mirrors, Rugs

Cleaning and Makeover

Repairs
Show Homes
Have a show home that needs the wow factor? Loft Interiors provides a bespoke show home service to leading property developers across Greater Manchester, offering a free no obligation consultation.
Removal Services
We take the hassle out of upgrading your property. Our "Remove and Replace" service ethically disposes of old, shabby furniture and updates it with the fresh, contemporary furniture demanded by tenants.
Free Delivery
We'll deliver within 48 hours throughout the North West. Our best selling lines are available within 24 hours. LOFT also offers a nationwide service, please call for details.
100% Assembled
Unless you opt for our new cash and carry service (please email for details), all our prices include free assembly! We also dispose of waste in an environmentally way too.
Key Collection/ Tenant Liaison
Saving you time and hassle, LOFT offers a free key collection/ return service or contacts tenants directly, to lighten your load and handle all logistics on your behalf.
Outlets
Loft Interiors provide a "one-stop" shop for property investors, developers, letting agents and property management companies. Establishing ourselves as the essential choice when needing immediate, reliable, cost-effective furnishing solutions, Loft Interiors has built a solid reputation which is led by a talented group of individuals to support you all the way.
To find out how Loft Interiors can help you, log on to http://www.loft-interiors.co.uk or visit one our showroom below:
Loft Interiors
145 – 151 Burton Road
West Didsbury
Manchester
M20 1LD
Tel: 0800 15 77 322
Loft Interiors strive to create an efficient, unpressurised and pleasant shopping experience. Our staff prides themselves on good customer service and takes a real pleasure in helping to transform empty rooms into desirable and usable living spaces.
---
Please Mention The Best of Manchester When You Contact Loft Interiors

www.thebestof.co.uk//local/Manchester

If you have used Loft Interiors, The Best of Manchester would like to hear about your experience so that we can provide a better service for all our users.

Thanks for visiting Loft Interiors on The Best of Manchester