On-Site Solutions
about us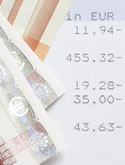 For top quality computer training for Maidenhead businesses, call on On-site Solutions
<?xml version="1.0"?>
---
On-site Solutions - quality, jargon-freecomputer training that comes to you
---
When you're running a successful business, the last thing you want is to be grappling with your software. Being able to use your software effectively will save you both time and money.
On-site Solutions offers quality computer training for the Maidenhead area that cuts through the jargon and gets you and your staff working efficiently.
This quality computer training company offers software training for everyone from beginners to advanced - and anyone in-between.
So whether you need:
Software training tailor-made to you

Training from beginners to advanced, as individuals or as groups

A friendly, flexible, affordable service

Independent consultation for your IT needs
... then On-site Solutions can help. And as experienced practitioners in accountancy software, they can offer something else - affordable and flexible bookkeeping services.
Whatever you are looking for in a computer training company for the Maidenhead area, give On-site Solutions a call today and get your business working for you. They offer a no-obligation consultation to any business to discuss your computer training needs.
Call On-site Solutions today on: 01628 674705
Or for more information visit their website at:
---
On-site Solutions Getting Your Business Working
On-site Solutions uses its expertise to help your business.
Having built up a reputation for offering software training that fits in with your individual needs, the friendly team know how to get your business working at its optimum level.
Their user-friendly and jargon free training can come to you at your office or home - the simple way to achieve the best possible results.
Whether you're a beginnger, advanced or somewhere in-between, On-site Solutions uses their knowledge to develop the right training for you.
The computer training company's founder, Julie Batten has more than 20 years IT experience working with companies large and small, including Pricewaterhouse Coopers, Renault and the Abacus Group. Her clients also include sole traders and home computer users.
As one of the UK's most experienced trainers in accountancy software, Julie can bring you quickly up to speed with the world-renowned Sage accountancy software package.
Other areas of computer training the company can offer include:
and many other

accountancy

 packages
Cut out your accountancy bills and train with On-site Solutions. They can save you time, money and headaches with bespoke training that works for your business at very competitive prices. Call them for a no-obligation appointment on:
01628 674705
---
Quality Bookkeeping Services for Maidenhead Businesses from On-Site Solutions
As well as offering comprehensive computer software training, On-site Solutions also provides a quality bookkeeping service for your Maidenhead business.
Their fully trained staff can work on your own premises, or if you don't have the available software, can collect and return your paperwork at no extra charge.
Using On-Site solutions for your bookkeeping is like having your very own accounts department - without the related costs.
Whether you want them to complete your VAT return or just need occasional help, On-site Solutions offers a flexible service at competitive prices.
Bookkeeping services include:
All Reports including Debtors, Creditors Trial Balance P&L and Balance Sheet
Let On-site Solutions get your business working while saving you the headache of keeping your accounts in order.
For more information about their quality bookkeeping service for the Maidenhead area, contact Julie Batten on:
01628 674705
Or visit their website at:
---
If you have used On-site Solutions, the Best of Maidenhead would love to hear from you. We would be delighted if you would write a testimonial about On-site Solutions, computer training and bookkeepers by following the link on this page.
And if you now use On-site Solutions for computer training and bookkeeping, please can you tell them you saw their advertisement on www.thebestof.co.uk/Maidenhead Thanks!
Contact Us

Suite 127
5 High Street
Maidenhead
Berks
SL6 1JN

our audio