Changes Unlimited Training
about us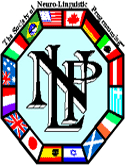 NLP Training and Therapy in Llandudno, North Wales
We are a company based in Llandudno, North Wales offering high quality  licensed NLP (neuro linguistic programming) training. We also offer individual sessions, business and sales training and executive coaching.
With us you can attend Licensed NLP Practitioner and Master Practitioner Courses in Llandudno, North Wales. Our Seminars cover a wide variety of personal development subjects. We teach in a friendly and supportive environment and always adapt our methods to help you evolve into the person you really want to be.
---
Neuro Linguistic Programming(NLP) is like  an owner's manual for the human brain. Knowing how our internal workings influence our emotions, relationships and communication helps us to become more empowered in business, personal relationships, sports and all areas of our lives. Most personal development systems show you what you need to do to change your life. NLP shows you HOW to change.
---

NLP can give you the freedom to become who it is you truly are! It can help you to reach your true potential and help you to:-
Create better and more loving relationships

Become a master of effective and artful conversation

Learn how to make better choices and decisions

Free yourself from bad habits like smoking and over eating

Develop a life free from fears and phobias

Release yourself from the influence of both adult and childhood trauma and abuse

Master stress and anxiety

Have more fun and laughter in your life

Learn to love yourself

Develop much greater confidence and motivation
---

NLP can make the difference to your  quality of life. Having fun becomes a real priority!
********
NLP gives you back the freedom to just be!
********
Therapy sessions are in the strictest confidence and are governed by a professional code of conduct.
---

Your principal trainers are Mel Davis and Clive Dinsey. Mel is an experienced and qualified trainer and an expert in communication. She is known for her informal, innovative, humorous yet clear and accessible presentation style. She has a successful NLP practice in Llandudno, North Wales. Clive is an authority on Experimental Hypnosis, Design Human Engineering, Positivity and High Performance Coaching. He is a trained Thought Field Therapist and has a successful NLP practice in N.W. London. Mel and Clive are members of the Society of Neuro Linguistic Programming, and licensed NLP trainers. They assist Richard Bandler and Paul McKenna at their London training courses and have been trained by leading figures in NLP including John LaValle, Paul Mckenna and the co founder of NLP, Richard Bandler.
---
Contact us for further details or to book a course on:
Llandudno 01492 879999
or email us by clicking the link above.
---

Please mention The Best of Llandudno when responding to this ad.

<?xml:namespace prefix = o ns = "urn:schemas-microsoft-com:office:office" />
nlp  llandudno
Contact Us


Betws y Coed
Llandudno
Conwy