about us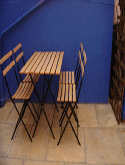 The Dugout Bar situated within Liverpool centre
THE DUGOUT BAR 
LIVERPOOL CITY CENTRE
Whether you are after a quiet drink in relaxed surroundings or a funky up - beat location to catch up with friends The Lord Nelson Hotel in the heart of Liverpool is the venue to offer both.
The recently refurbished Residents Bar offers a wide selection of wines and beers along with comfortable ambient surroundings.
The "stylishly furnished " (Daily Post Feb 06 ) Bar off Lord Nelson Street is an ideal venue for after work drinks. Relaxed leather seating, table service and a wide range of bottled beers and wine from around the world make the DUGOUT BAR the place to be.
The Lord Nelson and DUGOUT BAR is 5 minutes drive from Liverpool FC and Everton Football Club, and provides unbeatable sports coverage on the numerous wide screen TV's located in the DUGOUT BAR . Wall to wall plasma screens offer excellent sports coverage. The opening of the new beer terrace allows sporting viewing in the outdoor.
Pints of Fosters and Carling only cost £1.50 every day and a wide selection of double spirits are available for £2.00 every day.
 LIVERPOOLCITY CENTRE
THE DUGOUT BAR
THE RESIDENTS LOUNGE AND BAR
Ambient surroundings for a quiet drink or a funky upbeat location with friends
0151 709 5161
Lord Nelson Street
Liverpool City Centre
PLEASE MENTION THE BEST OF LIVERPOOL-CENTRAL WHEN CONTACTING THE DUGOUT BAR.
THE BEST OF LIVERPOOL CENTRAL
DEDICATED TO GROWING YOUR BUSINESS
Contact Us

Lord Nelson Street / Hotham street
Liverpool
Merseyside

L3 5PD

our audio