Distil Night Club
about us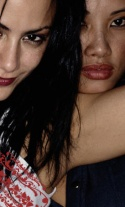 Distil night club brings a sophistication to Lisburn's darker hours.
<?xml version="1.0"?>
---
A chilled funky night club
Indulge in a new kind of clubbing experience at the Distil nightclub for a great party in the heart of Lisburn.
There is always something on at Distil night club: casino nights, fancy dress plus live acoustic and DJ sets. To see our list of events, book a private party or even to check out our cocktail menu, look at our website.
RnB - Hip Hop - Funk - and the rest
You can start at The Cardan Bar and grill downstairs (see The Cardan on The Best of Lisburn) and then come clubbing upstairs to Distil night club for the complete evening out in Lisburn. Distil nightclub is directly opposite Lisburn station and there are plenty of Lisburn taxis.
Dress is smart club casual but no trainers or football shirts. Entry to the night club is FREE B4 10.
Distil night club is open 9pm till late.
---
When you go to Distil nightclub to round off a great evening out in Lisburn, please mention that you found them on
TheBestof Lisburn
Contact Us


41 Railway Street
Lisburn
Co Antrim
BT28 1XP