Mirror Mirror Hairdressers SE23
about us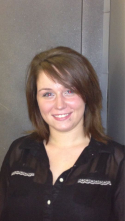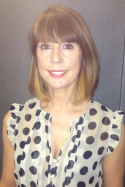 Mirror Mirror Hairdressers, located in Forest Hill, Lewisham Borough
Welcome to Mirror Mirror Hairdressers SE23
Great hair days begin at Mirror Mirror
*Mirror Mirror are currently under refurbishment*
WE LOVE COLOUR
Mirror Mirror Hairdressers in Forest Hill - has been established in the Lewisham borough since 1994 and can offer you fully qualified stylists who are all expert colourists whose skills are constantly being updated to ensure you receive the most up to date salon treatment for your hair.
Come along and meet our friendly team at our welcoming salon.
A thorough consultation with you ensures we get a full understanding of your requirements so that you leave the salon with that wow factor!
We use and retail the most suitable high quality hairdressing products - Paul Mitchell, Redken, Moroccan oil and GHD in the salon so that you can recreate salon hair at home!
Keraspa Brazilian keratin treatment - Smooths away frizz, leaving silky, shiny, manageable hair. The hair you've always wanted. Works fantastically on coloured hair, even improving the condition.
Ear piercing also available.
Moroccan oil - Super shine and manageability for dry, dull, lifeless hair. We carry the full range of Morrocan oil products. This revolutionary oil revitalises and conditions even fine hair, and has a wonderful delicate scent.
New clients
If you're a new client to Mirror Mirror Hairdressers you will receive a great personalised hair care plan, a £5 voucher to spend on the purchase of your recommended shampoo and conditioner and a loyalty card (for every £25 spent you get a box stamped, when all 8 boxes are full you get £10 off). Return the survey and benefit from a voucher entitling you to 15% off your next visit!
Mirror Mirror Hairdressers has a relaxed friendly atmosphere and quality refreshments are always available to you.
---
Standby stylist hairdressing deal is available (not bookable) :
Although we have "Fella's Fridays" when you can book and the price is a mere £15
---
Stand Up sun bed is also available at Mirror Mirror Hairdressers for you to round off your new look.
3 mins - £3         6 mins - £4      9mins - £6    12 mins - £8
60 mins course - £35   
99 mins course - £45 
Hair extensions - we offer a hair extension service using the finest European hair. If properly cared for, hair may be reused several times. From full head to partial additions to add length, volume, high lights or all three. Call us to arrange your free consultation. Owing to the very diverse usage of extensions, it isn't possible to give a quote by telephone. We can also provide conventional bonded extensions.
Mirror Mirror Hairdresser Salon Opening Times
Tuesday - Wednesday 10am - 6pm
Thursday - 10am - 8pm
Friday 10am - 7pm
Saturday 9am - 6pm
Sunday 10am - 4pm
---

Please mention The Best of Lewisham when contacting Mirror Mirror Hairdressers - Forest Hill - Lewisham
Championing Lewisham's best businesses
Contact Us

25 London Road
Forest Hill
London

SE23 3TY

our audio

find us on facebook

thebestof awards