Benna Madan
about us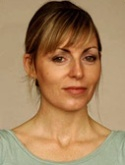 Whatever your dreams, qualified Lewes based Life Purpose Coach and Holistic Therapist Benna Madan, will help encourage and inspire you every step of the way until you are living them.
Having goals, ambitions and dreams are an important part of our journey towards our ultimate life purpose, but from time to time there maybe difficulties that need to be overcome.
"People who regard themselves as highly efficacious act, think, and feel differently from those who perceive themselves as inefficacious. They produce their own future, rather than simply foretell it." – Albert Bandura

This is where a Life Coach can help, and together you'll discover the cause of any barriers and then in place a process to challenge and overcome them one by one.
Positive thinking will attract positive results and success.  We have many thoughts each moment and we choose whether they are positive or negative.  If we learn to change our negative thoughts into positive ones, we will have a much more productive and fulfilling life

"Success is not the result of spontaneous combustion. You must set yourself on fire."
– Fred Shero, hockey coach

Life Purpose Coaching also helps create balance in life to enable you to prioritise what is important and ultimately enable you to find your life purpose. Harmony in your personal work/life situation, will create a healthier, happier you on both a physical and emotional level.
Other benefits include:

• Living your life's purpose
• Clearer awareness of potential
• Improved communication
• Openness creatively
• More clarity/direction/focus
• More enjoyment of life
• Better organisational skills
• Stronger boundaries & ease of upholding them
• Increased confidence & self esteem
• Increased effectiveness & productivity
• Increased energy

If you'd like to discuss working with me please do get in touch for your half hour free consultation on Lewes 01273 470842
More information can be found on my website www.bennamadan.co.uk
---
Benna Madan
Life Purpose Coach
Equilibrium Health Centre
16 Station Street
Lewes
BN7 2DB
Tel: Lewes 01273 470842

---
Holistic Therapies

Reiki healing is a very powerful, non-evasive, hands on technique, working with energy to release any blockages in the body.

Indian Head Massage is an extremely effective, calming treatment that reaches all areas where tension accumulates, relieving stress build up, headaches and neck and shoulder pain.

Thai Foot and Hand Massage is a wonderfully soothing and beneficial treatment, improving circulation, stimulating lymphatic drainage, helping remove toxins, boosting the immune system, reducing stiffness and improving flexibility.
More information can be found on my website www.bennamadan.co.uk
---
Please mention "The Best of Lewes" when replying to Benna Madan Life Coaching advertising in the Life Coach category Lewes
Contact Us

Equilibrium Health Centre
16 Station Street
Lewes
East Sussex
BN7 2DB

thebestof awards