HLC Holsworthy Travel Ltd Travel Agents
(

15

reviews)
about us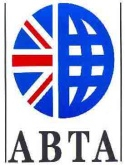 Based in Holsworthy, Holsworthy Travel offer their services to clients in the Launceston and Holsworthy areas whether organising a group tour, a weekend break or a detailed itinerary for a dream holiday.
With Holsworthy Travel, your imagination is the only limit!
Launceston & Holsworthy area travel agents
Holsworthy Travel Agents are run by managing director Emma Blight from their Holsworthy offices catering for their Launceston and Holsworthy clients. Emma is a lady with vast experience in the holiday industry, worldwide contacts, and the ability to make your dream holiday a reality.
It may be raining in Launceston, and hailing in Holsworthy - but it is going to be perfect for you somewhere on this beautiful earth!
It really is only a matter of you deciding where, what you want to do when you get there, and telling Holsworthy Travel agents!
Cruises - Round the world, or perhaps the fjiords?

Great Train Journeys - The Canadian Rockies? The Orient Express?

Safari's - In the footsteps of Victorian plant hunters, or observing big game?

Road trips - Route 66? Across the Australian desert to Ayers Rock?

Guided tours - The land of The Long White Cloud? European culture?
With Holsworthy Travel agents you can think outside the box, Emma and her team offer unrivalled holiday choices. As independent travel agents, Holsworthy Travel agents are able to choose tour operators that match their clients needs, they are not tied to any particular company, and specialise in tailor made holidays with unique itineraries, including door to door if required!
Holsworthy Travel agents offer a flexible service to prospective clients, call into the office in Holsworthy, Emma's team will be pleased to make an appointment for you, or if that is inconvenient flexible home appointments at a time to suit can also be made in the Launceston and Holsworthy areas.
Holsworthy Travel agents also offer tailor made group tour facilities that Emma escorts personally, perfect for clubs and societies - all the organisational headaches are taken away.
Call Holsworthy Travel agents today to discuss your requirements - UK holidays, European holidays and worldwide holidays by land, sea, air and river!
01409 253962
Mention that you found Holsworthy Travel agents at The Best Of Launceston, Emma always likes to know how you found her travel agency.
*PASSPORT PHOTOGRAPH SERVICE*
---
Holsworthy Travel - Gold Medal Winners Devon & Cornwall for No.1 Travel agent selling in Australia and New Zealand, No.14 UK wide.
---
The Best Of Launceston - lLaunceston Travel Agents & Holiday Companies - Launceston & Holsworthy Directory
Contact Us

HLC Holsworthy Travel Ltd.
Launceston and Holsworthy Area Travel Agents
Bank House
Holsworthy
EX22 6DY

find us here

find us on facebook

thebestof awards