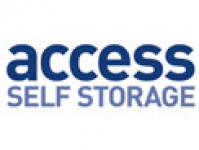 Access Self Storage Lambeth Borough
Acre Lane, Clapham
West Norwood
SE27 9DQ
T:
0800 122 522
F:
020 8766 0415
about us

Access Self Storage in Lambeth can provide all the storage solutions that you need for Home or Business.
---
Self Storage for West Norwood and Clapham
Call 0800 122 522
---
Access Self Storage has 48 stores nationwide and is one of the leading self storage facilities providers in the UK. Our stores in West Norwood and Acre Lane, Clapham offer self storage solutions for both business and domestic use.

• Competitive prices
• Professional & helpful staff
• Drive-in loading bay
• Lockers to bulk storage
• Forklift handling
• Receipt & despatch facility
• Account parking
• Offices for lease

We look after you…

Access Self Storage employs fully trained staff who are here to help you choose the storage unit that is right for you so you don't pay for any unnecessary storage space. You can book space from one week to as long as you wish. We also sell cardboard and plastic boxes of all sizes, bubble wrap, tape etc.

We look after your storage…

Our stores in Lambeth are two of the few self storage facilities that offer free extended hours access, meaning you have access to your goods outside of normal reception opening hours. All our units are clean, dry and totally secure.

At the right price…

We hope you will find our service is second to none and that our prices are hard to beat. We constantly monitor our prices to ensure that we are always competitive in the Lambeth borough and surrounding areas.
Click here for 'Helpful tips' and 'Frequently Asked Questions'
Store Opening Hours

Click here for our Acre Lane, Clapham opening hours
Click here for our West Norwood opening hours

Tel: 0800 522 122
Whether you are looking for extra storage space for your business or household, Access Self Storage has the solution. Visit our website for more information or call our helpful and friendly staff on 0800 522 122.