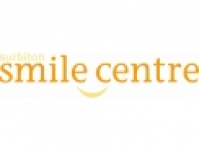 Surbiton Smile Centre - Kingston
148 Ewell Road
Surbiton
Surrey
KT6 6HE
T:
020 8339 9333
about us

Time to visit a dentist? Surbiton Smile Centre near Kingston: guaranteed to put a smile on your face!
Click the MAP icon above to locate the dental practice in Surbiton, Kingston borough
---
Did you know that the health of your teeth and gums is vital to your overall sense of wellbeing?
Is it time to visit a dentist?
At Surbiton Smile Centre near Kingston, we'll provide you with high quality dental care. But we also put a strong emphasis on preventative dentistry. As much as we like you - we don't want to see you too often!
We've invested in the latest equipment, technology and training to ensure we can offer you the best that modern dentistry has to offer.
Our dental treatments include:
Preventative dentistry
Cosmetic dentistry
Ceramic restoration
Dental implants
Periodontal treatment
Dental pain and toothache
Restorative dentistry
Root canal treatment
Tooth whitening
Sedation for nervous patients
Facial rejuvenation

Plus we offer interest free loans for dental treatment.
---
Looking for an expert dentist in
the Kingston or Surbiton area?
Call us now on 020 8339 9333
---
Preventive Dentistry
The joint efforts of your dentist, your hygienist and you, can help prevent the need for treatment, and so avoid the traditional pattern of filings and extractions. A course of treatment may be recommended to get your mouth into good condition, and a maintenance plan will be worked out to help you keep it that way.

Get the smile you've always wanted
Cosmetic dentistry can not only improve the appearance of your teeth but improve your self-esteem and quality of life.
At Surbiton Smile Centre, our dentists are experienced with a wide range of dental treatments to help you smile with confidence; pure ceramic crowns, bridges and veneers are completely metal-free, so there are no ugly black lines. And your teeth colour is subtly matched so they are almost impossible to tell apart from your real teeth.

Don't wait for a beautiful smile!
We can help you spread the cost of your dental treatment with affordable monthly payments. So with no delay to your treatment, you can:
avoid any continued discomfort
prevent further deterioration
enjoy the teeth you want - sooner
Get a Hollywood smile - today!
We offer a range of affordable methods for whitening your teeth. If you prefer a quick, one-off treatment we use a state-of-the-art in-practice system which uses special light-activated lightening gel. Your teeth will become up to 8 shades lighter in just one visit!
---
Need a dentist urgently?
In the Kingston area?
Call Surbiton Smile Centre now
on 020 8339 9333
---
New patient?
We are happy to see new patients and discuss your dental requirements with you. We treat adults on a private basis only; all children's examinations are free.
If you want to know more about modern dental techniques, cosmetic dentistry, preventative dentistry or teeth whitening treatments please call 020 8339 9333. Or visit our website.
Surbiton Smile Centre is a dental practice based in Surbiton near Kingston.
---
Please mention
The Best of Kingston
when calling
Surbiton Smile Centre
for dentists and dental care in
Surbiton and Kingston borough
© thebestofkingston