Kaz Fernando Wedding Make Up - Kingston
(

18

reviews)
about us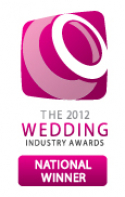 Kaz Fernando is an award-winning, experienced freelance hair and wedding makeup artist serving both commercial and private customers in the Kingston, South West London and North Surrey area. The Wedding Industry Awards Makeup Artist of the Year 2012
---
Kaz Fernando Wedding Make Up

Professional make up artist serving clients across Kingston & South West London
Wedding / bridal make up and hair a speciality!
m : 07956 396 308
---
If you are looking for a friendly, professional and highly recommended make up artist for your wedding or commercial photo shoot, look no further!
I am a professionally trained, fully insured hair & wedding make-up artist working in the Kingston Upon Thames and South West London area for both commercial and private clients. I have over 12 years experience gained from working in TV, magazines, commercials and professional fashion photo shoots and have established myself as the make-up artist of choice with my clients.
As well as continuing to work as a freelance make up artist for professional photographers, I also offer an expert bridal and wedding make up and hair service for weddings. This consists of a pre-wedding trial (where I come to you) and bridal make up on the wedding day itself. I am happy handling wedding make up parties of up to six people.
I am available to bring my make up, hair and beauty expertise into your home in the Kingston and South West London area. I will give you a professional make-over for that special occasion, or simply advise you on how to make the most of yourself and bring out your inner beauty.
I offer the following make up services:
Full wedding and bridal make up service

 

Make up for parties, nights out & other special occasions

 

Make up for attending corporate events

 

Make up and hair for dating web site photos

 

Make up artist for photo shoots

 

Studio make up for TV appearances

 

A simple 'audit' of your current make up technique & kit!



---
I have earned a reputation as a friendly, flexible and adaptable professional who is fun to work with and excellent at her craft.
Once you book me for your wedding, we discuss matters briefly on the phone and then arrange a time to meet to conduct a full trial. This typically lasts two hours and we discuss and trial make up options, hair styles and suitable products. At the end of this trial we will know exactly how everything will run on the day.
I will then be there early on your wedding day itself to do your hair and make up and, if required, to be on hand all day to reapply and restyle when needed.
So, treat yourself to a hair and make up transformation by me, Kaz Fernando - a professionally trained beauty make up artist and hair stylist operating throughout the Kingston upon Thames and the South West London area.
I look forward to hearing from you!
---
Kaz Fernando Wedding Make Up

Award-winning wedding make up artist for all occasions
throughout Kingston, South West London and North Surrey
m: 07956 396 308
---
Please mention The Best of Kingston
when contacting Kaz Fernando Wedding Make Up

Wedding and bridal make up artist in Kingston upon Thames and South West London area
Contact Us

Operating throughout
Kingston upon Thames and
the London Borough of Kingston



find us here

find us on facebook