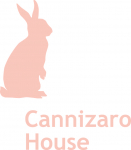 Cannizaro House Hotel - Kingston
West Side Common
Wimbledon
London
SW19 4UE
T:
020 8879 1464
about us

For a fine restaurant dining experience in the Kingston, South West London area, choose Cannizaro House Hotel
---
Fine restaurant dining at Wimbledon's leading hotel on the borders of Kingston

Cannizaro House

020 8879 1464
Find us on Facebook
Follow us on Twitter

---

Common Restaurant at Cannizaro House hotel offers a first class fine dining experience just five minutes drive from Kingston. With a wide ranging menu of exquisite food accompanied by a superb selection of fine wines, Common Restaurant is one of the stand out places to dine in the Kingston area.

All our menus are created using seasonal and often organically grown food, which is sourced locally wherever possible. Our aim is to make fine dining at Cannizaro House an experience to be remembered for all the right reasons! Our level of service and reputation proceeds us and bears all the hallmarks you would expect from a restaurant in the renowned Bridgehouse Hotels group.


Simply Lunch

Our 'Simply' menu is available from Monday to Friday offering a high quality selection of delicious meals at extremely affordable prices. The evening a la carte menu is perfectly complemented by the surroundings of our four star country house hotel. Relax in the lounge with an aperitif from The Light Bar before being taken to your table in the elegant Common Restaurant.
---
Fine dining at Cannizaro House near Kingston
For reservations call 020 8879 1464
---

In our restaurant, you can sample some of the finest dining and table service available in the Kingston and south west London area whilst enjoying the views of the beautiful Cannizaro Park.

Cannizaro House can also cater for intimate private dinner parties which can be hosted in one of our four different, yet equally opulent, private dining rooms. We can cater for parties of between 2 to 50 people.

Cannizaro House has built a reputation as the leading hotel in Wimbledon and Kingston area since 1987.
---
Fine restaurant dining at Wimbledon's leading hotel on the borders of Kingston

Cannizaro House

020 8879 1464

Please mention
The Best of Kingston
when dining at
Cannizaro House Hotel


Restaurant and fine dining in Kingston
find us here

offers

follow us

find us on facebook