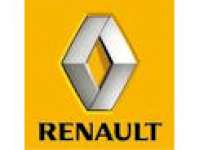 Bagot Road Garage
Bagot Road
St.Saviour
Jersey
JE2 7RG
T:
01534 815120
about us

At Bagot Road Garages we are proud to have been the Renault dealer for Jersey since the early 1960's, we are locally owned and we have a total commitment to providing our customers with expert, friendly and helpful customer service.
At Bagot Road Garage we recognise the importance of customer service and we do not just focus on selling the cars and then forgetting about the customer, we want our customers to enjoy a positive long term relationship with us and with Renault. In recognition of our efforts Bagot Road Garage was thrilled to win the prestigious Renault Dealers Excellence Award in 2008, to have beaten every other Renault dealership in the British Isles is a tribute to all our staff who work unceasingly to deliver the very best in customer service.
In addition to being the main dealers for new Renault Cars in Jersey we also sell carefully selected used cars of varying makes and provide car repairs and servicing for both Renaults and other makes. We also supply Renault Commercial Vehicles and Vans.

New Cars - Bagot Road Garage supplies the EXCELLENT range of Renault cars and vans

Bagot Road Garage supplies all Renault Models, although the most popular models in Jersey are the Clio and the Scenic. For details of the range click here.

For those who like their cars to have that bit of added 'go' those produced by Renault Sport should be of particular interest with the Twingo, Clio and Megan all consistantly being rated as the best hot hatches in their classes.

When it comes to the more basic issue of safety Renault scores again as they are the only carmaker to have obtained the maximum five-star Euro NCAP safety rating on 12 individual models.

Our sales team led by Greame Le Cornu, are all Jersey born and have many years of experience in the trade. You can rest assured that you will be well looked after when considering a new car from Renault, our sales team will ensure that they make this a helpful and positive experience, we do not do 'pushy' at Bagot Road Garage!

We can also supply the highly effective range of Renault vans and commercial vehicles, if you are looking for a new vehicle for you business we would be pleased to discuss how Renault can provide just the vehicle you are looking for. For details of the range click here.
Keep an eye open for the all new ZE range of electric cars and vans that will become availble to Jersey drivers during 2013. Jersey is an ideal location for such vehicles and Renault are a leader in the field, so if you think an electice vehicle would be a great idea why not pop in and chat with one of our sales team.

Used Car sales - Bagot Road Garage is a Used Car Dealer you can TRUST

In addition to selling new Renault Cars Bagot Road Garagealso always have an interesting selection of used cars for sale. While many are low mileage Renaults we also sell selected used cars from other manufactures. You can be confident that all our used cars have been fully serviced and benefit from a 6 month warranty. Generally all our stock of used cars will be under 5 years old and be genuine Jersey cars.

Our used car stock is constantly changing so keep an eye on our forecourt if you are looking for a particular make or model of used car. Or why not let us know the type of car you are interested in and we will let you know if one becomes available.

Car repairs and servicing -Bagot Road Garage provides a service you can RELY UPON

All our customers can take comfort that the technicians working in the Bagot Road Garage car repair and servicing department are fully trained and qualified to work on all Renault cars, Robbie Phillips is one of the most qualified Renault technicians in the British Isles having over 25 years experience.
Our workshops have the latest equipment to allow us to repair and service both Renault and other makes effectively and in a cost effective way as our charge out rates are lower than most other franchised dealers in Jersey.

So, whatever your make of car Bagot Road Garage can deal with your car repair and servicing requirements.
---
Please mention The Best of Jersey when contacting Bagot Road Garage
featured under:
New Car Dealers
Renault Car Specialist
Used Car Dealers
Car Repairs & Servicing
find us here

our videos

our videos

our videos

our videos

our videos

our videos