NAC Coaching
about us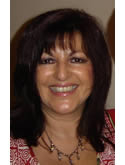 Nadia Cenci – NAC Coaching Ltd Confidence and Performance coaching
Everyone has some limitations, which directly or indirectly affect confidence in a number of areas in his or her life. These can create barriers which hold up personal development.
This is where I come in! I help leaders to reach and maintain the highest level of confidence and performance at work and to enhance their communication skills with themselves as well as with others.
The process of coaching helps people break those barriers themselves and pave the way to achieving their goals, sometimes in a transformational way.
As a confidence and Performance coach I specialise in Executive coaching and also helping young people to succeed in their exams and career (more later).
Let's start with performance coaching for executives.
The term "Executive Coaching" can be a bit misleading. On the face of it one might think that it is a process where the Executives of a company receive some kind of individual development through coaching sessions, and you would be right.
Moreover, the term Executive Coaching can be applied to any type of corporate or leadership coaching.
Examples of which are:
Top team executives
Senior management
Middle management
Junior management
Business owners
Entrepreneurs
Executive coaching is a form of highly effective, customised, individual coaching through face to face or telephone sessions and its main goals are to help leaders and organisations to reduce their staff attrition, improve communications, enhance the leadership within the company, increase sales and profits, take your development to the next level and to assist you in formulating solutions to your challenges and difficulties.
Executive coaching is an individualised approach to your professional development that focuses on confidence, results and outcomes.
The Need For Executive Coaching
Today, every organisation has to ride the waves of change both from outside and from within.
As a result, the demands and challenges facing our leaders are immense: they must be able to lead the way with the vision and also be able to manage the task; they must anticipate changes in advance; they must have a higher level of self-awareness for themselves as well as their staff; they need to build highly motivated, high performing teams that deliver the results – the list goes on!
The demands placed upon today's leaders are ever increasing and they have to possess the skill sets and competencies to deliver the goods. Being a good all-rounder is what is essential for success, but how many of us have the complete package?
Every leader has their own strengths and weaknesses. It is the coach's role to help them to play to their strengths and to work on their weaknesses.
Here are some of the most common reasons why I am approached to design and implement Executive Coaching Programmes:
The leaders or business owners may want to…
Fine tune their interpersonal, intrapersonal, confidence and advanced communication skills
Be an outstanding and inspirational leader
Think more strategically
Be able to motivate and build productive teams
Discuss their questions and concerns about how to handle situations that they can't discuss with others in their organisation
Have someone around who understands what they're facing and whom they can confide in
Improve their development as a person, as a leader and take the company on to the next level
Raise their profile in their company and industry
Be able to step back and look at their company or department from a different perspective
Earn what they are worth and get the credit for the work that they do
Improve their business in every area and have support to do so
No matter what the requirements are, it is the coach's aim to provide a sounding board for the coachee to work through the key issues and to provide solutions.
How Does It Work & What Is The Role Of The Coach?
Executive coaching is most effective when the coach and the leader can have monthly, face to face one-on-one sessions over a set period of time. This usually follows 4 sessions that have been delivered on a weekly basis. The monthly sessions are flexible and can be at longer intervals on completion of the first months programme.
The sessions normally last up to but no longer than 80 minutes duration.
Through a combination of Neuro Linguistic Programming, structured sessions that have been designed specifically for you, action planning, projects, and solutions, I can assist you to make those tough decisions and to help you overcome your challenges.
The content of the conversations develops as the coaching proceeds; it is flexible whilst providing structure and purpose to the conversations. Invariably you will explore incisive questions about personal purpose or mission, strengths and gifts, the organisational context, assumptions about leadership, keys to professional development, and new ways of thinking and behaving.
I have many successful people as regular clients. They understand the value of regular investment in themselves as leaders and individuals.
In the past ten years, the meteoric rise of executive coaching must mean that it is having a positive impact upon organizations, both large and small.
Please have a look at the testimonials to see what NAC Coaching Ltd clients have to say about their experience and call me if you would like to know more.
Young People
I work with parents and teachers either in group projects or on a one to one coaching contract with the young person to enhance:
Exam success
Motivation
Confidence
Work ethic
Revision techniques
Planning
Time management
Mental Health in times of exam stress
Career advice
Presentation and interview skills 
---
Mobile: 07795250663
Website: www.naccoaching.co.uk
Twitter: @naccoaching.co.uk
Blog: http://confidencenac.wordpress.com/tag/nadia-cenci/
Contact Us

13 Furness Close
IpswichSuffolk
IP2 9YA

find us here

follow us

This is a live stream from Twitter - not the voice of thebestof!