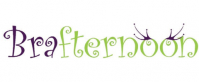 Hertford Brafternoon Cancer Support Group In Hertford
Tuesday 7th January
12:00pm until 2:00pm See future dates
After a successful launch in Sawbridgeworth, Brafternoon, the ladies cancer support lunch group finally comes to Hertford.
Join a friendly and relaxed group of ladies in Hertford for lunch every month.  
Brafternoon is dedicated to giving women who have been directly affected by cancer an outlet to meet with each other and grow stronger together.
The Hertford group is now launched and there's a brilliant group of ladies waiting for your company. 
Future Dates
Tuesday 7th January 2014, 12:00pm until 2:00pm
Tuesday 4th February 2014, 12:00pm until 2:00pm
Tuesday 4th March 2014, 12:00pm until 2:00pm
Tuesday 1st April 2014, 12:00pm until 2:00pm
Tuesday 6th May 2014, 12:00pm until 2:00pm
Contact Us : 07703 254001

visit us

White Horse, HertingfordburyHertingfordbury RoadHertford.
SG14 2LB