TASS Gas - Bottled Gas Suppliers in Hertford
(

1

reviews)
about us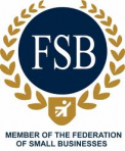 TASS Gas are a sister service of Transport and Storage Solutions (TASS) in the heart of Hertford. They will deliver bottled gas to any address for anyone including local businesses and members of the public.
<?xml version="1.0"?>
Welcome to TASS Gas Hertford.
TASS Gas is a sister service from TASS (Transport and Storage Solutions) based in Hertford which provides local homes and businesses with bottled gas delivered straight to their door.
Bottled gas is ideal for bbq's , caravans and those living on boats etc. But with the recent trend of garden heaters being made readily available to the public, bottled gas has never been more needed.
Whatever the size of your order, TASS will deliver straight to your chosen address quickly and conveniently, meaning you can heat your mobile home, entertain your guest at that bbq or stay warm on those chilly summer nights in the garden.
For more information please call Lynn or the team from TASS on 01992 511051 or visit their website here.

Contact Us

Unit 21 Merchant Drive
Hertford
SG13 7AY