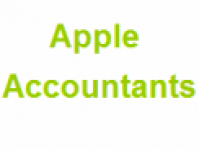 Apple Accountants
7a Harrow Road
Hereford

HR4 0EH
T:
01432 355575
M:
07900 986657
about us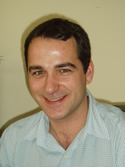 Apple Accountants - The Local Accountant who you can turn to for advice. Serving Hereford and the county of Herefordshire's small businesses
Apple Accountants, Hereford
The Best of Hereford Recommends
Accountants in Hereford
Provided by
Apple Accountants
Are you looking for Accountants in Hereford
If so contact
Apple Accountants on 01432 355575
Apple Accountants, Hereford are local accountants providing a complete and flexible accounting and tax service to small businesses.

Accountancy and Tax Services
We offer a complete range of accountancy and tax services to small businesses in the Herefordshire area
Business Accounts

Bookkeeping

VAT

Payroll

Management Accounts

Tax Returns - Self Assessment, Corporation Tax
Tax Planning

Business Plans
We deal with Sole Traders, Partnerships and Small Limited Companies
For Accountants in Hereford or throughout Herefordshire contact Apple Accountants on 01432 355575
Apple Accountants - Accountants - Hereford

Fees
Fees for our accountancy services are generally agreed in advance with an option of paying by monthly installments. There will never be any hidden charges.
Advice
As your accountant we want to be seen as an integral part of your business and someone you can turn to at any time for advice and guidance on how to grow your business.
Meetings
Meetings can be held at our offices in Harrow Road, Hereford. Offsite and out of hours meetings can be pre-arranged.
Simplicity and Understanding
We will never make anything more complicated than it is. We always take the time to explain things properly in language that is easy to understand.
Experience
The team in Hereford has local accounting and tax experience dating back over 20 years.
For all accountancy and tax advice in Herefordshire please call Apple Accountants, 7a Harrow Road, Hereford, HR4 0EH, Telephone Hereford (01432) 355575
---
Apple Accountants - Accountants - Hereford
Please Mention The Best of Hereford When Contacting Apple Accountants, Hereford
The Best of Hereford & Apple Accountants would like to know your views so that we can provide a better service to all our users. Please be so kind as to write a review about Apple Accountants in Hereford
---

The Best of Hereford Category: Accountants in Hereford provided by Apple Accountants
Apple Accountants - Accountants in Hereford, Herefordshire and the West Midlands.
Thank you for visiting Apple Accountants & The Best of Hereford