Ash Taylor Tennis at Peppard Tennis Club
(

147

reviews)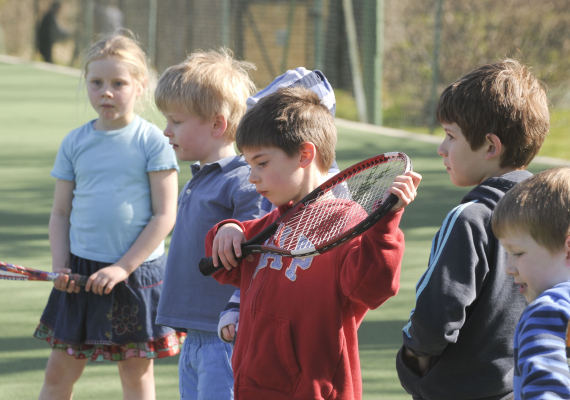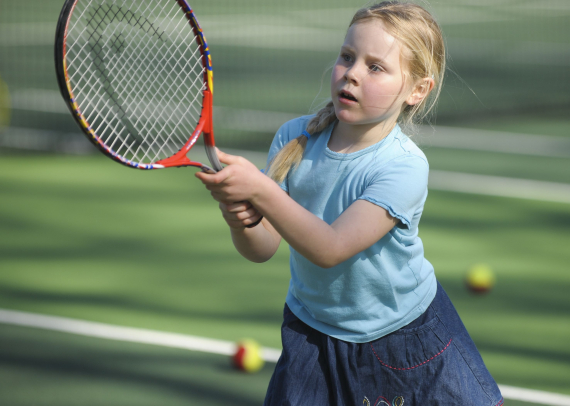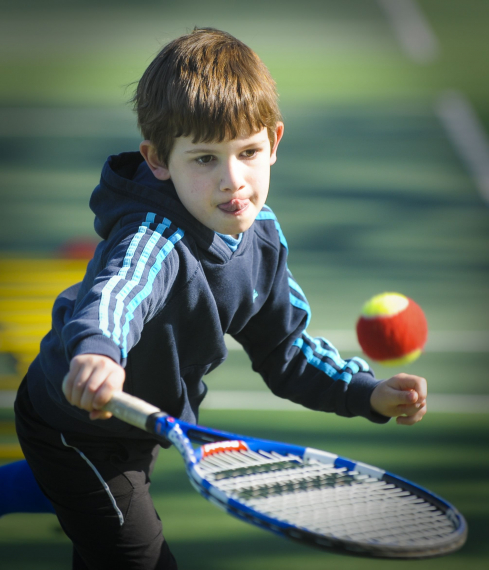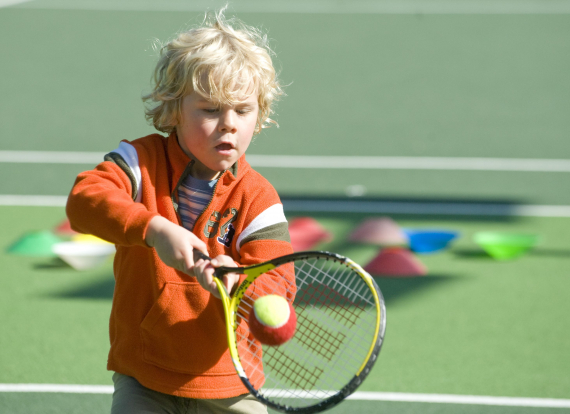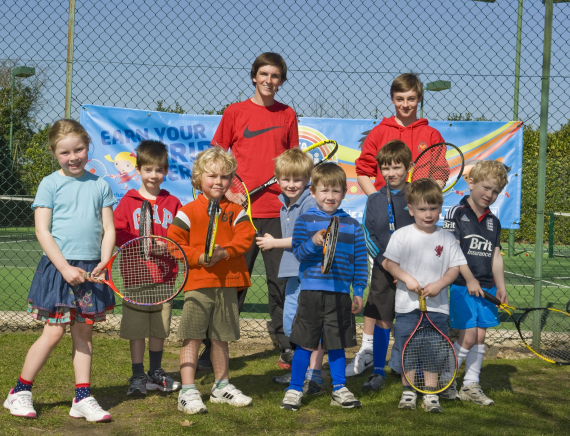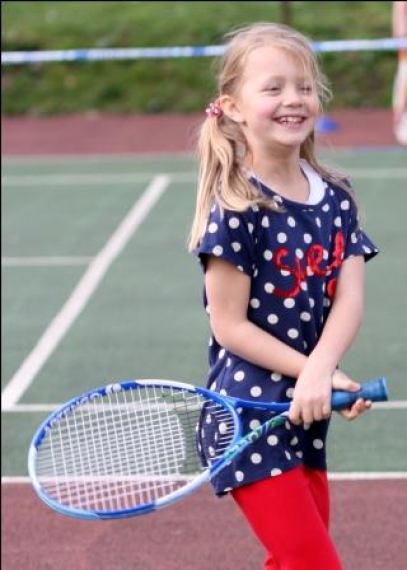 about us
Anyone for tennis? Ash Taylor Tennis welcomes you to Peppard Tennis Club, Henley-on-Thames' innovative tennis club programme for all ages and abilities
---
Ash Taylor Tennis' exciting new programme at Peppard Tennis Club has arrived!...
---

From tiny tots to seasoned veterans, Ash Taylor Tennis' brand new coaching and playing programme at Peppard Tennis Club is proving a real hit with the locals in and around Henley-on-Thames.
But if you think you've missed a shot, there's no need to pack up your tennis racquet for another year!
Ash Taylor Tennis' extensive range of coaching and playing sessions at Peppard Tennis Club are filling up fast.
However, there are still plenty of spaces left on this exciting new programme for Henley-on-Thames, from "Rusty Racquets" to "Ladies' Mornings". There are even sessions for tiny tots right up to budding 16 year old Andy Murrays!
Run by experienced LTA tennis coach, Ash Taylor, Ash Taylor Tennis offers tennis sessions and tennis lessons for everyone - all year round.
So dust off your tennis racquet, slip on your trainers and get yourself down to Peppard Tennis Club.
Ash Taylor Tennis' mission is to get everyone back on the tennis court from complete beginners to county players and seasoned "pros"
There really is something for everyone within Ash Taylor Tennis' carefully thought-out programme, and all at very reasonable prices. So there's guaranteed to be a tennis session that suits you and your lifestyle.
At Peppard Tennis Club, situated right by the Peppard Common near Henley-on-Thames, you'll receive a very warm welcome, meet new people, improve your fitness as well as your game.
You've absolutely nothing to lose, but a few kilos - so give Ash Taylor at Attack Tennis a call today

For more information about Ash Taylor Tennis' exciting new all-year round programme at Peppard Tennis Club, visit their website above.
We look forward to seeing you down at this superb tennis club for Henley-on-Thames very soon!
---

Tennis for all at Peppard Tennis Club
This friendly and inclusive club, based just a few miles from Henley-on-Thames town centre, offers great facilities for all tennis players in the area.
With the benefit of being situated right next to three pubs, you can even pop into one for a drink and a bite to eat after a strenuous game of tennis!
Consisting of 200 members and six tennis courts, two of which are floodlit, Peppard Tennis Club is thriving. Peppard's teams are entered in the Oxfordshire leagues, but that doesn't mean that complete beginners or "rusty" players are excluded. Far from it. With Ash Taylor Tennis' extensive programme, all ages and abilities are well catered for.
For the more serious players, club nights are on Tuesday, Wednesday and Thursday evenings.
Ash Taylor Tennis' all-year-round programme now offers some invaluable training sessions for both adults and children, with plenty of opportunity to compete if you so wish.
All coaching sessions, run by Ash Taylor Tennis are delivered by fully qualified, Lawn Tennis Association coaches. So you can be assured of the very best quality of coaching at all times.
Just look at some of the sessions and courses available at Peppard Tennis Club near Henley-on-Thames:
Mini Tennis Tots for ages 3-4

Mini tennis for 5-8 year olds

Mini tennis for 9,10 and 11 year olds

Junior coaching for 11 to 14 year olds

Children's Saturday drop-in sessions

Ladies' and men's team training

Ladies' mornings

Rusty Racquets sessions

Club nights

And much much more...
For details of all Ash Taylor Tennis' session times and days at Peppard Tennis Club, visit our website above.
---

Ash TAylor Tennis is the brainchild of highly experienced LTA coach, Ash Taylor who fully believes everyone should be allowed to achieve their optimum potential in tennis, whatever their age or ability.
With over 17 years of working with clubs as a coach and for the LTA as a Tennis Development Manager, he understands the needs of both youngsters with potential for British success and those who enjoy tennis as a hobby.
Ash's extensive experience in the world of tennis means he has brought a whole new experience to be enjoyed at Peppard Tennis Club near Henley-on-Thames.
With Ash Taylor Tennis you'll receive a superior level of coaching and excellent competitive opportunities, whatever your goal.
---

An excellent reputation
If you're still not convinced about Ash Taylor Tennis' excellent new coaching programme at Peppard Tennis Club, take a look at just a few of their many testimonials:
"Having worked with, and known Ash Taylor for the last five years, I've always been impressed with his professionalism and the passion for tennis he possesses and admired how he has used these attributes in all of his roles impacting on tennis. By doing so, Ash has made, and will continue to make a real difference to British tennis"

George Gardiner, Partnership Development Manager, Harlow School Sports Partnership
"Ash has been a big influence in my coaching career and has helped me to grow the quality of the programme at my club. He has shown me how driven and passionate his is about helping clubs and players to develop."
Ed Large, head coach at Witney and Lower Windrush Clubs in Oxfordshire
"Ash has a sound knowledge of the tennis business, especially clubs, community tennis and mini tennis. He has always been incredibly helpful and I have always found his advice to be full of innovative and practical ideas."
Sandi Procter, LTA Tennis Development Manager

Be part of it... join Ash Taylor Tennis' innovative new programme at Peppard Tennis Club near Henley-on-Thames
Call them today or see our website above:
---

If you have experienced Ash Taylor Tennis at Peppard Tennis Club The Best of Henley would love to hear from you. We would be delighted if you would write a review about Attack Tennis by following the link on this page.

And if you now use Ash Taylor Tennis at Peppard Tennis Club, please can you tell them you saw their advertisement at www.thebestof.co.uk/Henley-on-thames. Thanks!

©The Best of Henley
Contact Us

Peppard Tennis Club
Peppard Common
Henley-on-Thames


find us here

find us on facebook

thebestof awards