Centre - Yoga & Wellbeing
about us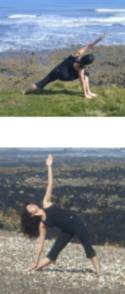 Centre - Yoga and Wellbeing is at Park Road in Hartlepool - The Art of Feeling Good - Astanga (Power) Yoga expertly delivered by experienced Hartlepool yoga teachers qualified in Astanga Yoga
<?xml version="1.0"?>
Centre - Yoga & Wellbeing at Park Road in Hartlepool brings Astanga (Power) Yoga to the people of Hartlepool and the Hartlepool area in the form of:
Regular beginner's courses
Local yoga classes
Specialist yoga workshops
Private yoga classes
Yoga at work
And much more . . . . . . .
Our yoga classes, in Hartlepool, are delivered by experienced teachers qualified in Astanga Yoga and accredited by Yoga Alliance UK.
Yoga Courses now running at Centre - Yoga & Wellbeing, at Park Road in Hartlepool
To see details of the Yoga courses currently running, including parent and child sessions, see the EVENTS pages on thebestof Hartlepool site by clicking the EVENTS button above.
Courses on offer
Astanga (Power) Yoga
Yujia Gong Chinese Yoga
Tai Chi
Pilates
Hatha Yoga
Power Yoga
Yoga for parent and child
Astanga Vinyasa Yoga is a dynamic form of Hatha (physical) yoga. It begins with the Primary Series of postures known as the Therapy Series, which prepares the body, mind and spirit for further practice.
Astanga yoga is a progressive flow of postures and uses a specific breathing technique that heats the body and synchronises movements. The benefits include improved circulation, posture, strength, flexibility and concentration. It burns excess fat, detoxifies the muscles and organs, and balances the mind and body. On the whole it makes you feel great!
In this busy world that we now live in you can't afford not to do yoga as it relieves you from your stresses and strains and can also help recovery from injury. Astanga yoga will improve your physical, mental and spiritual well-being, and can also include practice in breathing techniques, the philosophy of yoga, meditating, cleansing techniques and relaxation.
For more information regarding any of the above yoga classes or to book your place on a yoga course contact Centre - Yoga & Wellbeing on 01429 275794 or email jaki.savage@ntlworld.com
"Good step by step beginner's course . . . . Excellent teacher, friendly & professional!" Anon Hartlepool
"A great course, taught on an informal, friendly basis - thoroughly enjoyed !!!" Claire Langston, Hartlepool
"Very good course, really enjoyed every yoga class." - Anon, Hartlepool
"Excellent . . . . Found it really powerful and complemented the more restful yoga I'm used to. " - Anon, Hartlepool
Centre - Yoga & Wellbeing
Bring your Life to Centre Bring your Centre to Life
Please mention the best of Hartlepool when responding to this Hartlepool feature
Contact Us

Centre - Yoga & Wellbeing
64-74 Park Road
Hartlepool
TS26 9HU
TS26 9HU