Chiswick Computers
about us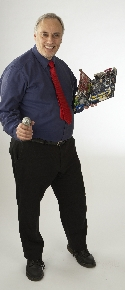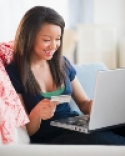 This is the place for anybody with computer problems. If you're looking for a reputable company in Hammersmith and Fulham who offer professional computer support and services to anybody with a problem with their computer - business or personal - then please call Chiswick Computers now!
---
Chiswick Computers
High Quality Computer Services and Support
Serving West London, Hammersmith and Fulham & Chiswick
Putting the Personal into Computing
Chiswick Computers is a reputable company, specialising in solving computer problems - hardware problems or software problems - quality computer repairs and IT support to homeowners and businesses throughout London and the UK.
Through the provision of expert advice, quality customer service and outstanding technical skills, the reputation of Chiswick Computers has grown on positive word of mouth recommendations.
If you're experiencing problems with your computer or you need honest advice in SW6, W6, W14, W12, call Chiswick Computers now!
0208 741 0562
Recommended by The Best of Hammersmith and Fulham
---
What We Do
Did you know that we are one of the few companies who can carry out board level repairs (maximum cost only £120!).
Established for over six years, Chiswick Computers is owned by qualified and experienced IT expert, Steve Bonnici, who has been in IT since 1974.
Chiswick computers pull out all the stops to fix your machine and trouble-shoot IT problems.
Offering an exceptional service to all clients, Steve and his team strive to always exceed customer expectations.
Steve says:
"Quality of customer service is the most important aspect of our business. I hate poor service and base my business model on ensuring that the customer is always happy".
Have you seen a computer you like or software you require in a large store?
Don't purchase it just yet; call Chiswick Computers for jargon free advice and honesty.
Not only will we help you make an informed decision, we may even find you a better deal - BUT rest assured we won't sell you anything that you don't need!
If you're in SW6, W6, W14, W12 - call our team now for friendly, helpful advice!
0208 741 0562
---
Computer Services
Whether you're a home computer user or small business owner in West London or Hammersmith and Fulham, we provide a wide range of computer services and computer problem solving that can be tailored to meet your requirements:
We Repair - Hardware and software, Desktop and Laptop - we'll try anything to get machines running;

We Support - Help and Advice for networks or single machines, no 'contracts' just practical help when you need it;

We Build - Tailor made desktops, servers or networks to fit around you and your business.
Our full list of services for SW6, W6, W14, W12 includes:
Computer software problems

Purchase advice on hardware or software

ADSL/Broadband Connections ;

Networking (cabled and wireless);

Support in your home or business.
Can't see the service you require?
Don't worry, simply give our team a call and we'll do our best to help you.
0208 741 0562
---
IT Support
At Chiswick Computers, we provide professional IT support and can assist with simple, everyday queries and computer problems, to large complex issues.
As we deal with most computer issues and computer problems, we do not provide IT Support Contracts - so you will never fall into the "contract exclusion trap".
For further information or to discuss your requirements, call now - we'll never commit to helping you if we know we can't!
0208 741 0562
---
Special Offer
Chiswick Computers is proud to announce the following special offer to members of The Best of Hammersmith and Fulham:
12 months FREE anti-virus software (worth £45) for up to 3 machines, with every computer Health Check (T&C's apply).
---
Computer problem? Hardware problem? Computer broken and need a new one?
Call Chiswick Computers first! We may be able to repair it, and if not, we'll provide all of the jargon free advice and assistance you need to ensure you're up and running in no time!
---
Don't forget to mention The Best of Hammersmith and Fulham when you contact Chiswick Computers for Computer Services.
The Best of Hammersmith and Fulham - Featuring only the Best Businesses in Hammersmith and Fulham
Contact Us

349 King Street
Hammersmith
London
W6 9NH

find us here