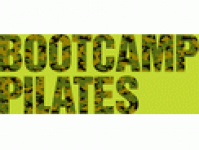 Bootcamp Pilates
Marvic House,
30 Bishops Road,
Fulham,
London
SW6 7AD
T:
020 7871 2777
about us

Bootcamp Pilates in Fulham provides a complete dynamic workout for men and women who want to look good and feel fitter. Serving men and women in Hammersmith and Fulham
---
Bootcamp Pilates
Pilates Studio Workout
In Fulham
The Gain is Worth the Pain
Whether you want to lose weight and have a well toned body, or you're fit and you want to get fitter, you should visit Bootcamp Pilates in Fulham!
In only a short amount of weeks, you will see an amazing transformation of your body as Bootcamp Pilates tones and sculpts you as you've never been toned and sculpted before!
How?
Using a state-of-the-art Reformer machine, you can enjoy the benefits of the inner thigh stretch, reverse lunge and tricep kickback as well as many others.
Well designed and safe to use, the springs, straps and pulleys of The Reformer work together to provide a workout that is kind to your joints whilst lengthening and strengthening your muscles.
Other benefits include:
Relief to joint and back pain

Improved balance and coordination

You will look and feel younger
Trainers
The trainers at Bootcamp Pilates are energetic, enthusiastic and keen to make you work hard.
With specialist knowledge in fitness and nutrition, there's nothing the team doesn't know about Pilates.
---
FIRST CLASS FREE!
It's true!!
Call 020 7871 2777 to book Bootcamp Pilates in Fulham or visit the website and book online!
There is no membership fee.
Classes start from only £14 per session.
---
For a dynamic, full body work out that will make you feel great, call today and pick the times that suit you best!
---
Please mention The Best of Hammersmith and Fulham when contacting Bootcamp Pilates.