about us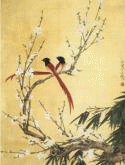 For Alternative Therapy in Hackney try Breathe Therapies.
Alternative Therapy in Hackney!
Richard Steven is your therapist at Breathe Therapies on Stoke Newington Church Street, Hackney. Richard is a qualified Acupuncturist with years of experience in the U.K. and a Bachelor of Medicine degree from the prestigious Beijing University Hospital of Traditional Chinese Medicine. He is also a member of the Association of Traditional Chinese Medicine (ATCM). Richard has recently set up clinic in Hackney and due to his growing reputation in various alternative therapies and especially acupuncture,  clients are  coming from as far as Watford.
What is Acupuncture?
Acupuncture aims to correct and balance our natural energy (Qi) flow through our pathways,(meridians) around the body. Imbalances in the Qi can result in both physical and psychological symptoms. According to Traditional Chinese Medicine disease occurs when the balance and flow of our natural Qi is disrupted or blocked. This can be caused by external factors such as weather, diet or by internal factors such as emotional disharmonies.
Conditions commonly  treated  naturally and successfully with alternative therapy  include:
Allergies
Stress
Depression
 Menstrual Problems
Infertility - Male & Female
Eczema, Psoriasis
Indigestion, IBS
Back Pain, Sciatica
Sports Injuries

Your local Hackney  alternative therapist  will diagnose your condition and will prepare a specialised course of treatment  for you.
Does Alternative Therapy work?
More and more Hackney residents are seeing and enjoying the positive effects of Alternative Therapy. There is a rapidly growing body of professional clinical research that proves the efficacy of alternative therapy. The  NHS  appreciates the benefits of alternative therapy and  now employs acupuncturists in many hospitals. Your therapist will be able to give you more details.
Apart from being an Acupuncturist, Richard also offers a number of additional therapies that complement his acupuncture treatments. He practises:
Chinese Herbal Medicine: this is excellent in the treatment of gynaecological problems, infertility, skin disease and chronic, stubborn medical conditions.
Moxibustion: This works by warming targeted points on the body by indirectly burning herbs on them.
Tui Na Massage: This is a highly effective acupressure massage technique that can be used to complement acupuncture or as a treatment in it's own right.

Clinic Times & Places:
Shine Holistic:
52 Stoke Newington Church St. N16 0NB 
Wednesdays  10.00am - 2.00pm
Fridays            5.15pm - 9.15pm
Saturdays       3.15pm - 6.15pm
 To book an appointment at Shine Holistic, please call:
 020 7249 9671
Healthy Living Centre:
282 St Paul's Road, Islington, N1 2LH
Mondays             2.15pm - 8.15pm
Thursdays         10.00am - 3.00pm
To book an appointment at the
Healthy Living Centre, please call:
020 7704 6900
Richard also has experience in treating addictions such as Alcohol and Tobbaco. Please visit his website for more details on alternative therapy and the treatments you can expect. Alternatively give him a call on
020 8806 8252
---

Please mention
The Best of Hackney
when responding to this  advert.
Contact Us

42c Kyverdale Road
Hackney
London
N16 7AH