Travail Employment Group
about us

Travail Employment Group Grantham
<?xml version="1.0"?>
Travail Employment Group - Grantham

Finding the right people for the right jobs
Travail Employment Group is a leading recruitment agency in Grantham, supplying temporary, permanent and contract staff for employers across all industry sectors.

---

What sets Travail Employment Group apart from other recruitment agencies? It's our combination of experience, local knowledge and dedication to our clients - both employers and applicants. At Travail Employment Group, we see our job as finding the right candidates for the right jobs. And our local knowledge and service is backed up by a national network of offices.

The right employment agency for employers in the Grantham area

At Travail Employment Group in Grantham, we provide two main services to clients:

1. The provision of temporary workers
2. The introduction of potential Permanent Employees

We operate across a range of sectors including Clerical, Accounts, Sales, Industrial unskilled labour, Education, Industrial skilled labour, Catering, Driving, Technical, Executive and the professions.

Travail Employment Group's Recruitment Consultants have all had extensive training, enabling them to offer unrivalled knowledge to their clients in terms of the local employment marketplace and in key areas such as recruitment legislation.

Once you've contacted Travail Employment Group, our employment consultant will visit you to agree a vacancy/person specification and to get an insight into the specific personnel needs of your business and environment.

Travail Recruitment Group's database of suitable applicants for your requirements will often be supplemented by marketing your vacancy across a variety of media channels, usually at no extra cost to you.

All applicants are then assessed for competence and appropriate personal attributes and, where possible, their skill levels are measured. In the case of temporary workers, we always seek references where available with previous Employers.

The right employment agency for job seekers in the Grantham area

At Travail Employment Group, we provide two main services to job applicants, both of which are FREE of CHARGE to you:

1. Travail Employment Group's Permanent Employment service, where we introduce you to potential employers and secure interviews for you
2. Travail Employment Group's Temporary Work service, where we place you into a work assignment quickly, so that you continue to earn money, perhaps while continuing to seek a permanent position

We'll listen closely to your job expectations and discuss with you what your experience and qualifications might let you consider for your next career move. We'll then suggest potential local employers or specific jobs that we feel might be of interest to you.
When you've agreed with our selection we'll begin to market your details to local employers.

At every stage of the recruitment process, you'll be kept fully informed. Before you attend any interviews, we will give you an in-depth brief about the company and the job role, including useful hints and tips on interview techniques. Following your interview, you'll be given feedback on your performance.

When you're ready to accept an offer of employment, we'll give your new employer your details so a formal written offer can be made. Once you've started your new job, we'll check that you're happy and feel you've received the level of service from us that we want all Travail applicants to experience.

So, whether you're an employer looking for the ideal candidate or an applicant searching for a new job, make Travail Employment Group in Grantham your first choice.

Contact Travail Employment Group today on Grantham 01476 577248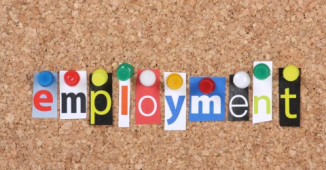 Hot Jobs Grantham
29th March 2013
Author: Lou H
0 Comments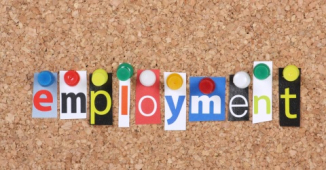 Need a little extra spark? Look no further than our high voltage candidate!
28th February 2013
Author: Lou H
0 Comments
Interviewed, Referenced and Ready to Start Work Immediately.
read more »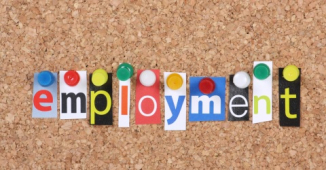 Hot Hot Jobs Travail Employment Grantham
30th January 2013
Author: Lou H
0 Comments
Calling all receptionists, cleaners, cooks, veterinary nurses & more
read more »
Contact Us

Unit 38 The George Centre
Guildhall Street
Grantham
NG31 6LH

find us here

follow us

This is a live stream from Twitter - not the voice of thebestof!

find us on facebook

thebestof awards