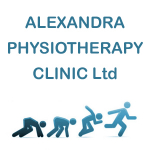 Alexandra Physiotherapy Clinic
Derwin House
Pirton Lane
Churchdown
Gloucester
GL3 2SH
T:
01452 854505
about us

Gloucester's Alexandra Physiotherapy Clinic provides a wide ranging physiotherapy service (including manual therapy, exercise therapy and acupuncture) to relieve pain and increase mobility. Taking GP referrals, private patients and legal cases, the clinic is one of the best-regarded in Gloucestershire.
Choosing the right physiotherapist can change your life for the better. Whether you're suffering from acute pain, musculoskeletal problems, sports-related injuries; or recovering from an operation, physiotherapy can help you regain full movement and significantly decrease or even eliminate feelings of pain. It can, in short, help you get your life back.
Of course, you'll want to choose a chartered physiotherapist with lots of relevant experience; a physiotherapist like Lana-Marie Abbey at the Alexandra Physiotherapy Clinic in Gloucester…
Lana qualified in 1993 and has retained her passion for physiotherapy over the last two decades; first in a hospital environment, then with local orthopaedic consultants. In the last few years she has branched out again, taking over the Alexandra Physiotherapy Clinic and turning it into one of the most in-demand clinics in the region.
Serving a mix of legal related cases and private medical cases, the clinic has grown considerably since Lana took over. But this isn't an impersonal environment. Far from it. There is a welcoming atmosphere and a friendly feeling that makes coming for treatment so much less intimidating for the first timer. The team has also grown to take on two additional physiotherapists and a sports masseuse.
All practitioners are Chartered Physiotherapists, HPC registered and members of Physio First.

The team has a wide-ranging skills base, including specialist disciplines including acupuncture.

Alexandra Physiotherapy is approved by all major health insurance companies.
Your journey with the Alexandra Physiotherapy Clinic will begin with a 30 minute assessment, including a physical exam. This will enable your physiotherapist to identify the precise nature of your issue and set an appropriate course of physiotherapy.

As well as general physiotherapy, including manipulation and mobilisation, soft tissue therapy and connective tissue manipulation, the clinic offers acupuncture, strapping techniques and exercise therapy. In fact, they have their own purpose-built rehabilitation gym.
Taking that first step toward relieving pain or enhancing movement is made so much easier at the Alexandra Physiotherapy Clinic. The combination of their skills, their care and their absolute dedication to making us feel so much better is inspiring. They routinely turn peoples' lives around.