Women Into The Network
(

4

reviews)
about us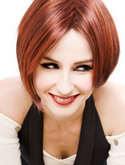 Business Support and Networking for Enterprising Women based in Gateshead and the North East
It's a WIN WIN situation all around and one that all Gateshead businesses should embrace
Established in 1999, WIN has helped many women entrepreneurs through encouraging progressive, open business support and networking
For Gateshead women, you will be part of a network that aims to breakdown barriers such as lack of confidence, low self esteem, lack of opportunities, advice and business support, which often impedes success.
For Gateshead businesses, we offer a range of services that include networking events to encourage business referrals, training workshops and an online directory for member businesses
As a business support and networking organisation, WIN encourages the breaking down of out-moded barriers that still affect women setting up and succeeding in their own businesses. WIN works with a number of related partners and provides regular newsletters and publications
You get to meet like-minded people and inspirational role models from Gateshead and beyond and gain knowledge, skills and networking contacts to meet your needs.
For a business support and networking service that is committed to women, contact Women Into The Network by phone or email, or visit us online
When you contact us please tell us you found our details on The Best Of Gateshead
Contact Us

Durham Business School, Durham Universit
Mill Hill Lane
Durham City
Co. Durham
DH1 3LB