Independent Dental Hygiene Ltd
(

1

reviews)
about us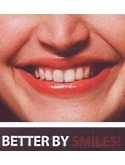 Independent Dental Hygiene Ltd in Gateshead, for the preventative care side of Dentist practice
Independent Dental Hygiene Ltd
in Gateshead
---
Did you know?
That the government have now changed the law with regards to Dentist Practice?
Dental Care Professionals (DCP's) can now open their own practice and that means that dental hygienists can now offer you a separate preventative dental care treatment.
At a fraction of the price for some of the same services you would have previously pay much more for, we can offer you preventative treatment and work in conjunction with your current dentists
---
So who is Independent Dental Hygiene Ltd of Gateshead?
IDH is run by two qualified and professional dental hygienists who have worked in dental care through dentist clinics for many years. Their practice is based in Crawcrook, Gateshead and they offer a full range of preventative dental care services
We all know that prevention is better than cure and yet many of us leave our dental treatment until it is a must to visit the dentist. Unfortunately it's an area of our life where we try to put off the inevitable - dental treatment.
This is mainly for two reasons, either we basically don't like going to the dentist (or have a fear) and we are afraid of what it might cost us. This has now changed
---
Would you like to have Brilliant White Teeth and a Beautiful Smile at Low Cost?
What a silly question, of course you would
At Independent Dental Hygiene Ltd (IDH) of Gateshead, you can have all the preventative dental care you require, including:
Scale & Polish

Stain Removal

Tray System Bleaching - at up to £100 cheaper on average  than dentists, for the same technique

Dental Implant Maintenance

Desensitising Therapies for Sensitive Teeth

Diagnostic Service for Gum Disease
by qualified professionals
We also specialise in children's preventative and corrective dental care and
---
To find out how Independent Dental Hygiene Ltd (IDH) of Gateshead can help you, call 0191 413 8835.
Print off this ad and take it along for a free gum assessment
We can arrange late night appointments and are open on a Saturday morning for your convenience
Please mention The Best Of Gateshead when contacting Independent Dental Hygiene Ltd (IDH)
Contact Us

3 Beech Grove Terrace
Crawcrook
Gateshead
Tyne & Wear
NE40 4LZ

our audio