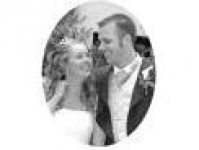 Rebecca Cox Photography
4 Box Bush Road
Coleford
Gloucestershire
GL16 8DN
T:
01594 839 269
M:
07784 767 228
about us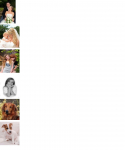 Rebecca Cox Photography, all your Photographic needs right here in the Forest of Dean
This photographer guarantees that you'll be satisfied with the photographs she produces for you. As well as the Forest of Dean she also operates throughtout the remainder of Gloucestershire as well as Herefordshire and South Wales. Rebecca's services include:
• Wedding photography
• Family portrait photography
• Pet photo portraits
• Photo montages
Rebecca Cox became hooked on photography at the age of eight,finally setting up her business as a professional in 2002. She specialises in wedding photography and portrait photos of both people and pets.
Wedding Photography with a feminine touch.
Rebecca not only covers the ceremony, but also photographs the bride's preparations in the morning, the cutting of the cake and the reception. Her photography package includes a large number of prints and a beautiful album.
Portraits
You choose where you would like your photos taken: at your home, in Rebecca's studio, or at a favourite scenic spot. You will be able to view results at the time of the shoot thereby ensuring you are delighted with the end result.
Pet Photos too!
Rebecca loves dogs, has four of her own and is one photographer who guarantees you a memorable portrait of your pet. You just choose where you would like the photograph taken - at home, in her studio or in your pet's favourite scenic spot in the Forest of Dean or beyond.
Photo Montages
In these clever images, Rebecca merges a whole collection of photos together to create a wonderful memento. The really great thing is you can use any photo's you may already have. Photo montages are a perfect way to give family and friends lasting memories of a wedding, birthday or anniversary celebrations and of course much more.
Seeing is believing
You can see more of Rebecca Cox's photographic work on her website at www.rebeccacox.co.uk or call her direct in the Forest of Dean on 01594 839 269.

Please mention thebestof Forest of Dean when contacting Rebecca Cox Photography.
Thank You!
> Forest of Dean > Photographers <