The Red Lion Clinic
(

1

reviews)
about us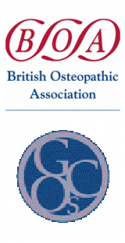 Medical Acupuncture can be obtained at The Red Lion Clinic in Folkestone
<?xml version="1.0"?>
Medical Acupuncture can be obtained at The Red Lion Clinic where you will obtain a professional service from Clive Giblin BSc(Hons) Ost. Med.
Acupuncture originated over 2,000 years ago in the far East. Medical Acupuncture is a modern treatment based on this traditional alternative medicine and is practiced by health care professionals such as osteopaths, physiotherapists and some doctors.
At The Red Lion Clinic you can obtain medical acupuncture to help with pain relief and a range of medical and osteopathic conditions. Acupuncture looks at the balance of the body and aims to bring about a feeling of well-being, helping your body to heal itself.
When you consult Clive Giblin at The Red Lion Clinic for acupuncture a detailed history will be taken. Most first appointments take an hour with follow up sessions lasting half an hour. Acupuncture treatment can be used to relieve:
Headaches

Migraines

Back pain

Nausea

Post operative pain

Dental pain

Neck pain
Research has also shown that conditions such as stress, anxiety, insomnia and depression can benefit from acupuncture. The Red Lion Clinic will be able to advise you on how acupuncture can be used to help you.
---
For more information regarding acupuncture treatments please contact Clive Giblin at The Red Lion Clinic on
Folkestone (01303) 489 449
Acupuncture therapy can also be accessed at the New Romsey branch of The Red Lion Clinic on a Tuesday and Thursday.
Day time and evening appointments available until 9pm
---
Contact Us

The Red lion clinic,
2-3 corner house buildings
Red lion square
Hythe
Kent
CT21 5BD