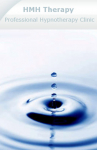 HMH Therapy
Croftfoot House
Main Street
Polmont
Falkirk
FK2 0PS
T:
07787 807609
M:
07787 807609
about us

HMH Therapy in Falkirk provides clinical hypnotherapy helping you deal with areas such as weight management, stress, anxiety, smoking cessation, addictions and more. Call today to make an appointment.
---
HMH Therapy
Qualified Clinical Hypnotherapist
In Falkirk
Professional Hypnotherapy Clinic
HMH Therapy in Falkirk is owned by experienced, registered and insured hypnotherapist, Heather Hutchison.
Highly qualified, Heather's achievements include:
Diploma in Clinical and Advanced Hypnosis (Dip CAH)

Hypnotherapy Practitioner Diploma (HPD)

Qualified NLP Practitioner

Licensed Hypno-Band(tm) practitioner

Hypno-Birthing practitioner.
If you are interested in Hypnotherapy and would like to know more, contact HMH Therapy today - they provide a confidential service in comfortable surroundings.
07787 807609
Recommended by The Best of Falkirk
---
What is Hypnotherapy?
Hypnotherapy is a safe and effective therapy that takes individuals into a state of deep relaxation guided and supported by a hypnotherapist.
Whilst most people can be hypnotised, nobody can be hypnotised against his or her will and clients remain totally in control throughout the process.
Clinical Hypnotherapy can help with a number of conditions:
Anxiety and Panic Attacks
If you think you would benefit from hypnotherapy and would like to know more, call Heather at HMH Therapy today.
07787 807609
---
HypnoBirthing
If you are having a baby and are afraid of giving birth, why not contact HMH Therapy for Hypnobirthing - a complete birth preparation programme involving self hypnosis, relaxation and breathing exercises.
Helping you to feel calmer and more in control, other benefits of Hypnobirthing include:
Learning that childbirth is nothing to fear;

The opportunity of giving birth without drugs;

Involving your partner more throughout the pregnancy;

Bonding for yourself and your birthing partner;

Faster post-natal recovery;

Reduces fatigue in labour;

Returns childbirth to a more natural, peaceful experience.
Call HMH Therapy for further details.
07787 807609
---
Opening Hours
Monday: 12:00pm - 9:00pm
Tuesday: Closed
Wednesday: 6:00pm - 9:00pm
Thursday: 9:30am to 9:00pm
Friday: 9.30am - 9:00pm
Saturday: 10:00am - 5:00pm
Sunday: Closed
---
For further information about the professional clinical hypnotherapy provided by HMH Therapy, call today!
07787 807609
---
Please mention thebestoffalkirk when you contact HMH Therapy
find us here

follow us

find us on facebook