Graphic Print Partnership
about us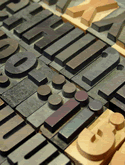 Graphic Print Partnership Printers are an established Evesham Business offering a wide range of Printing services all at the right price. Binding and printing is available at G P P Printers this friendly Evesham printer.
G P P PRINTERS
Grapic Print Partnership Ltd
Your partners for a perfect job
Here at GPP Printers near Evesham we have the equipment and expertise to offer a finish in print that you will be proud of. At our print shop near Evesham we can undertake large or small print runs. We can help you from design to delivery, on time and on budget.
We can deliver your finished print job FREE anywhere in the Vale of Evesham
The services that GPP Printers offers include;
Comb Binding (catalogues)

Channel Binding (presentations)

Thermal Binding ( Booklets)

Wiro Binding (Calendars )

This is not the entire list- talk to us !!
We can undertake any print job. For a free no obligation quote give us a call , we will give you a pleasant surprise on what a small Evesham printers can produce for you, on time -on budget.
Call in and see us or phone Evesham 389582.
Please mention The Best of Evesham when we meet.
The Best of Evesham website, run by Evesham people for the Evesham community.
250406
0093/4140