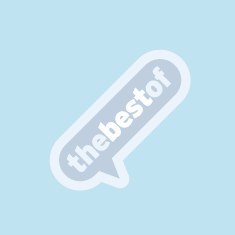 The Enfield Echo & Cheshunt Echo
27 Gladding Road
West Cheshunt
Herts
EN7 6XA
T:
01707 870391
about us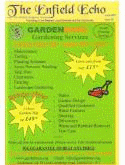 Advertise in The Enfield or Cheshunt Echo – and get your business noticed! ADVERTISING THAT REALLY WORKS!
Advertise in
THE ENFIELD ECHO
THE CHESHUNT ECHO
(formerly The Enfield Ridgeway Directory)
Local advertising for all your needs
PRICE OF ADVERTISING
. ¼ page advert - £34 per month

. ½ page advert - £59 per month

. Full page advert - £99 per month
These prices are for colour advertisements in the magazine and the price of adverts is discounted by up to 15% if booked for 4 or 6 months.
Please contact for availability of space for premium spots - These get booked up fast!
LOCAL
Advertisers in our magazine operate in or close to Enfield. There is strong evidence that people in Enfield prefer local services and therefore look at local advertisements.
LONGEVITY
The Enfield Echo is not consigned to the bin like local papers. Because of its handy size, informative content and useful adverts, the magazine is usually kept by householders in Enfield until the next issue arrives.
QUALITY
The Enfield Echo is a full colour, high quality A5 size periodical printed on 130gsm silk paper.
DISTRIBUTION
ENFIELD ECHO
We cover 2 areas, each of 4,000 homes and alternate the distribution between these 2 areas, thereby reaching 8,000 homes every 2 months.
CHESHUNT ECHO
Delivered to 8,000 homes in Cheshunt every 2 months.
THE ENFIELD ECHO
represents incredible value for advertisers, especially if you compare the cost with other alternative forms of advertising.
Why not try us?
TO ADVERTISE - PLEASE CONTACT
Sue
01707 870391
E-Mail Me
www.echo-publications.co.uk

---
Please mention The Best Of Enfield when responding to this advertisement.
'The Best Of Enfield' - Internet advertising at its best!
Borough of Enfield
Advertise on The Best Of Enfield website