Restaurants in Enfield Borough
about us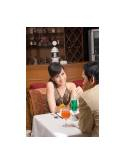 Here's a list of Restaurants in the London Borough of Enfield. Where a restaurant is highlighted, click on the name for further information.
Restaurants
 in The London Borough Of Enfield
Below are listed many types of Restaurants in The London Borough of Enfield. The list may not contain all of the Restaurant categories in Enfield so please do contact The Best Of Enfield if you know of other Restaurant categories not shown.
Please click on the hyperlinks, where available, to see more details about Restaurants in Enfield Borough.
If you would like to recommend a Restaurant, please use the 'Recommend' tab underneath the main picture on this web page
If you wish to promote your business on The Best Of Enfield website
Please phone   020 8245 0667
Or e-mail us using the LINK near the top of this Feature
Please mention The Best Of Enfield when contacting Restaurants in Enfield Borough
Business category: Restaurants - Other
Contact Us

our audio

thebestof awards