Oakwood Car Services
(

3

reviews)
about us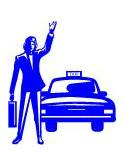 Oakwood Car Service based in Enfield are pleased to offer a professional and reliable taxi and private hire service to and from the Enfield area.
Oakwood Car Service
Oakwood Car Services, providing Taxis and Private Hire mini cab services, are based within Oakwood Underground Station, to the west of Enfield. We take pride in providing all of our customers with taxis, mini-cabs or private car services in a most professional, reliable and courteous fashion.
Our mini cab taxi drivers are always presentable and happy to take the care to ensure a safe and comfortable journey to your chosen destination. We have a range of taxis and private hire mni cabs including:
Smart Saloons
Executive Cars
7- Seaters
Mini-Buses
So whether you are travelling in and around Enfield or you are looking for an affordable and professional taxi and private hire car service to get you around, you need look no further. Many of our mini cab vehicles are also equipped with GPS satellite navigation systems to ensure a quick and stress-free drive to your destination in or out of Enfield.
Phone
Oakwood Cars based in Oakwood, Enfield for taxis and private hire, on
020 8882 5216
020 8882 5217
020 8886 1073 
E-mail us using the link at the top of this advertisement.
Website – www.oakwoodcars.com
Please mention The Best of Enfield when contacting the Oakwood Cars, Taxi and Private Hire Service regarding taxis, mini cabs or car services in Enfield Borough.
Business Category: Taxis and Private Hire mini cabs

Contact Us

Oakwood Station
Oakwood
Southgate
London
N14 4UT