Maznet
about us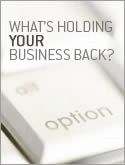 Maznet - Web Design, Development and Hosting. For Internet services in and around Enfield.
<?xml version="1.0"?>
Maznet Ltd. - Web Design
Enfield, North London

Maznet is a creative website design and web development company based in Enfield, North London
We are a team of website designers and web developers offering (.NET) expertise.
The Importance of Website Design
Maznet use the latest .NET and Web 2.0 technologies to create websites that professionally promote your company and brand on the internet.
In addition to our affordable website design service, Maznet offer web marketing expertise (SEO) which will get you on page one of Google for keywords and search phrases that are relevant to your business.
Please view our portfolio of website designs at
Ecommerce Solutions
Maznet have developed a highly customisable ecommerce solution that is search engine optimised.
Our ecommerce websites are ideal for online companies who are finding that their current ecommerce sites are not getting enough visitor traffic and sales.

Please call free phone 0800 321 3400 for more details and to discuss some of our customer case studies.
0800 321 3400
Website Designers & Web Developers near Enfield, North London
Maznet will increase traffic to your website with our internet marketing expertise.
Maznet - Web Design - Enfield, North London
---
Please mention The Best Of Enfield when contacting the Advertiser regarding web design, website design, web designer, web designers, website designer, website designers in Enfield Borough
Contact Us

Salisbury House
81 High street
Potters Bar
Herts
EN6 5AS