about us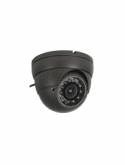 Specialists in CCTV installation and monitoring in Enfield, North London and Home Counties.
<?xml version="1.0"?>
Henry Gates & Son Ltd

Specialists in

CCTV Systems, Master Locksmiths, Alarm Engineers, Access Control
Henry Gates & Son Ltd is a family business going back nearly 70 years in Enfield Borough. Over these years we have provided services for countless homes and businesses in Enfield and throughout the UK and have built a reputation founded on top quality personal service and consistent product excellence. We are members of the Master Locksmiths Association and are on the roll of the Security Systems and Alarms Inspections Board (SSAIB).
CCTV Systems
CCTV systems today are becoming more and more an integral part of the business world whether for overt or covert observation of employees, customers, products and premises. The system may be used to confirm an intruder alarm activation. Domestic properties are also being fitted with CCTV cameras. Images may be viewed remotely via a dedicated broadband line or via the web. In either case the system would be password protected.
Digital CCTV has taken over from the old video recording CCTV systems. The recording facility that we offer is called a Digital Video Recorder (DVR) which saves images to hard disc. On board the DVR is a CD or DVD burner so that should you ever need to produce an incident for evidence purposes you just burn the incident to disc.
All the CCTV equipment used is of high quality giving the clearest possible pictures to file. The DVR's that we use record in JPEG2000 image compression which is the same standard as is used to compress DVD movies.
We now have CCTV equipment and systems which allow for large open areas to be constantly monitored for movement without the need for an operator on a 24 hour basis.
The quality of CCTV equipment has risen in recent years whilst the cost has remained static or reduced.
Phone Martin or Brian Gates on
01727 822267
to discuss requirements or specific needs for CCTV Surveillance, CCTV installation or for a free site survey, whether in Enfield or beyond.
Or e-mail us using the link near the top of this Business Feature

--------------------------------------------------------------------------------
Please mention  'The Best Of Enfield'  when contacting the Advertiser regarding CCTV, CCTV suppliers, CCTV cameras, CCTV installation, CCTV surveillance, in Enfield Borough.
Contact Us

6 Richardson Close
London Colney
St Albans

AL2 1QW