Enfield Cars Ltd
about us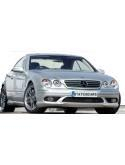 Based in Enfield Town Station, Enfield Cars Ltd has been providing taxi and private hire services to the London Borough of Enfield for over 50 years.
Enfield Cars Ltd
Based at Enfield Town Station
Enfield Cars Ltd is able to offer an array of taxi and private hire services to meet all the requirements including:
24 hour mini cab and courier service

local and national car services

executive vehicles for private hire

wheelchair access vehicles
Enfield Cars Ltd use top-of-the-range equipment in order to ensure a fast, responsive and professional service for all of our customers. These include automated call answering, internet bookings, a fully computerised booking and despatch system, as well as a GPS system to track drivers. We are always looking to invest in new technology that will make our services that much more efficient.
We take pride in ensuring that 90% of callers requesting a taxi/mini-cab will receive one within 5 to 10 minutes. During peak times this may lead to a 10-15 minute waiting period. Finally, for peace of mind and personal security, all of our mini cab drivers carry Enfield Cars Ltd I/D cards, and are all vetted & licensed by the Public Carriage Office.
Call Enfield Cars Ltd on
0800 953 0727
020 8366 6166 or 020 8363 3727 
or email us using the link at the top of this advertisement.
You can visit our website â www.stationcarsuk.com
---
Please mention The Best of Enfield when contacting Enfield Car Service regarding taxi, taxis, mini cab, mini cabs, car services, taxis and private hire.
Business Category: Taxis and Private Hire in Enfield
Contact Us

Enfield Car Service
Enfield Town Station
Southbury Road
Enfield
EN1 1YX

our audio