Cindy Brown Property Presentation
about us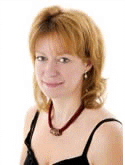 Interior Design in Enfield. Not getting advice from agents on presenting your home to appeal to today's buyer? Looking for affordable inspiration to refresh and style your existing home?
Cindy Brown Property Presentation
Interior Design and 'Home Staging'
Based in Enfield
Want a quick sale at a good price?
Or stay put and add some 'WOW' factor!
Have you ever watched those TV 'make over' programmes and wish someone could turn up on your doorstep? Someone that would add style, co-ordinate your colour scheme, help to de-clutter and find those magic accessories that make all the difference - An Interior Designer?.
Who am I?
My name is Cindy Brown; I have trained with 'Ann Maurice' of Channel 5's House Doctor TM. I have also carried out the interior design of many of my own properties, both for the sale and rental market in Enfield and beyond.
An easy solution
Book an interior design consultation today; This takes between 2 – 3 hours, each room will be looked at and advice given on how to present every area to its full potential of interior design.
Services available:
Interior design / Marketing advice
Re-design…whole house or just one room
De-cluttering..need help getting started! Hands on help.
Re-development Interiors. Trying to sell an empty space? Swop for show home looks!
Personal Shopper..Time poor? Don't know what to buy?
Call  Cindy on 0208 367 7741
Mobile 07881643548
Remember, you never get a second chance to make a first impression!   
Please mention  The Best Of Enfield  when responding to this advertisement about interior design and interior designer in and around Enfield and The Borough Of Enfield
Contact Us

8 Culloden Road
Enfield
Middx
EN2 8QB